EBOOK Improving Our Children Performance as Students
Sunday 8 January 2017 0:00 AM Tuesday 31 December 2019 11:30 PM
Save
Saved
TOOLS FOR L.I.F.E.
Esther Coronel de Iberkleid
La Paz - Bolivia
Presents her EBOOK (Electronic Book)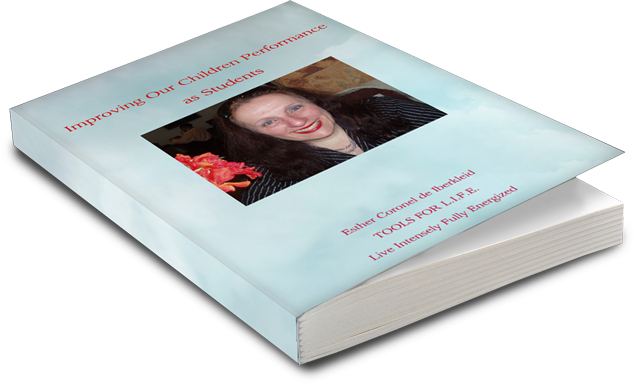 Improving Our Children Performance as Students!!
By Esther Coronel de Iberkleid
WE CAN ALL BE EXCELLENT AND SUCCESSFUL KNOWING AND
UNDERSTANDING WHO WE ARE
A different Approach in Education toward the "SUCCESS" of our children
You order it online.
Once your payment is approved you will receive an email to the address you gave us with the link to download the EBOOK to your computer.
You are able to save it and print it to read it as many times as you would like
Thank you very much for your visit today through this page
For additional information please contact:
Esther Coronel de Iberkleid
The Clarity Mentor - Life Changing Coach
0000FF;">http://about.me/EstherCoroneldeIberkleid
Cel: (591) 730 07479
Email: 0000FF;">naprexec4@gmail.com
La Paz - Bolivia
Nearby hotels and apartments
Your own computer
McLean Boulevard, Paterson, New Jersey, United States of America
McLean Boulevard, Paterson, New Jersey, United States of America
Event from
eventbrite.com