DRIFTIN MEMORIES
Sunday 25 February 2018 7:00 PM Sunday 25 February 2018 9:00 PM
Save (1)
Saved (2)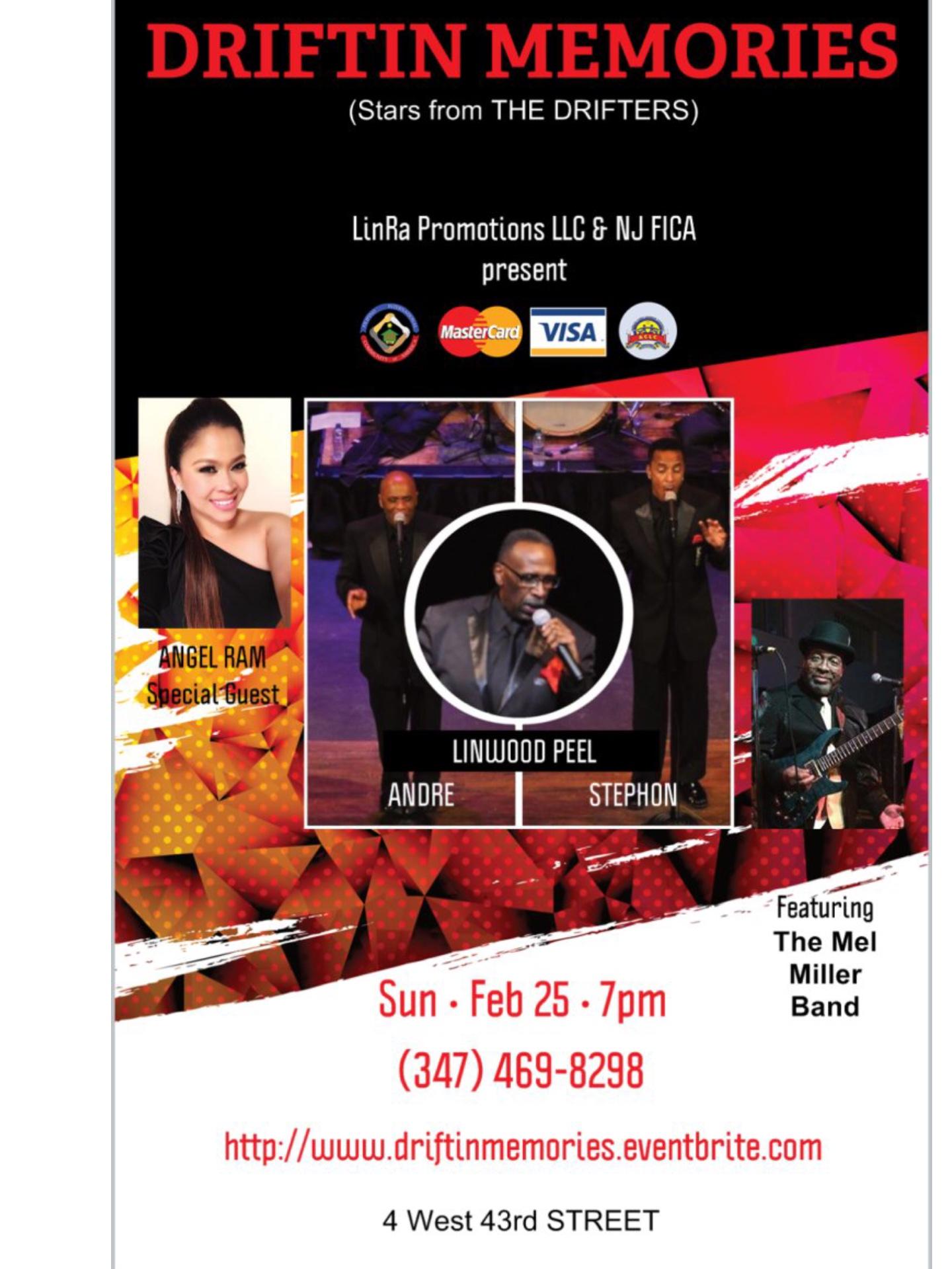 Last update 26/02/2018
150275
LINWOOD PEEL, ANDRE & STEPHON  worked with THE DRIFTERS, THE PLATTERS, & THE COASTERS .
Tonight its going to be a party. They will bring us the sounds of  THE DRIFTERS songs like Under The Boardwalk, Save The Last Dance For Me, This Magic Moment and other MOTWON songs.
Our special guest Angel Ram is a multi awarded FilAm singer known for her Gloria Estefan and Angie Bofill styles of performance. 
Featuring the famous band used by most Doowop groups     
The Melvin Miller band. 
A benefit concert to help our leaders from the American Clergy Conference Leadership for their trip to Korea for Peace Advocacy.
Portion of proceeds will be donated to the devastated families from recent typhoon in the Philippines.
Or you can donate only and we will invite seniors  from Project Find or veterans from Wounded Warriors NYC to watch the show on your behalf.
Thank you all for your support.
music
concerts
conventions
Nearby hotels and apartments
4w43 Building
4 West 43rd Street, New York, 10036, NY, United States
4 West 43rd Street, New York, 10036, NY, United States