DGI SPRING 2019: Artist as CEO
Tuesday 12 February 2019 2:00 PM Tuesday 30 April 2019 3:30 PM
Save
Saved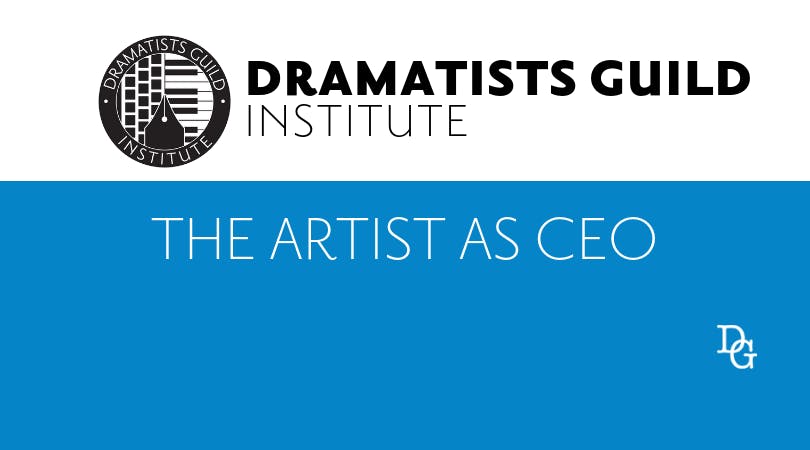 Did you think your job was done when you finished writing your play or musical?  Think again.  The Artist as CEO will open your eyes to tools essential for taking control of your career, from the smallest details of your development as a writer, to the bigger business and legal principles every writer should be aware of.
The first six weeks of the course will be devoted to topics about career development tips (with topics including proper formatting of your play, drafting cover letters/bios/resumes/synopses, how to use social media, and more) and the next six weeks will cover business and legal standards and principles relevant to the theater industry (copyright, contract basics, authorial compensation, and more).  When you are finished with "The Artist as CEO," you will have as much confidence in your understanding of the nuts and bolts of being a writer as you already do in your talent.
When you register for The Artist as CEO, you are automatically enrolled in all twelve weeks.
IN PERSON
Instructors: Tari Stratton, David Faux, Roland Tec, special guests
Meeting time: Tuesdays, 2pm - 3:30pm EST
Location: The Rodgers Room, 1501 Broadway, 7th Floor
Fee: $275 (DG members) $325 (non-members)
Duration: 12 weeks
Start Date: February 12, 2019
Limit: 20 Students
Nearby hotels and apartments
The Mary Rodgers Room
1501 Broadway, New York, 10036, NY, United States
1501 Broadway, New York, 10036, NY, United States