Design Thinking Day
Thursday 12 July 2018 9:00 AM Thursday 12 July 2018 6:30 PM
Save
Saved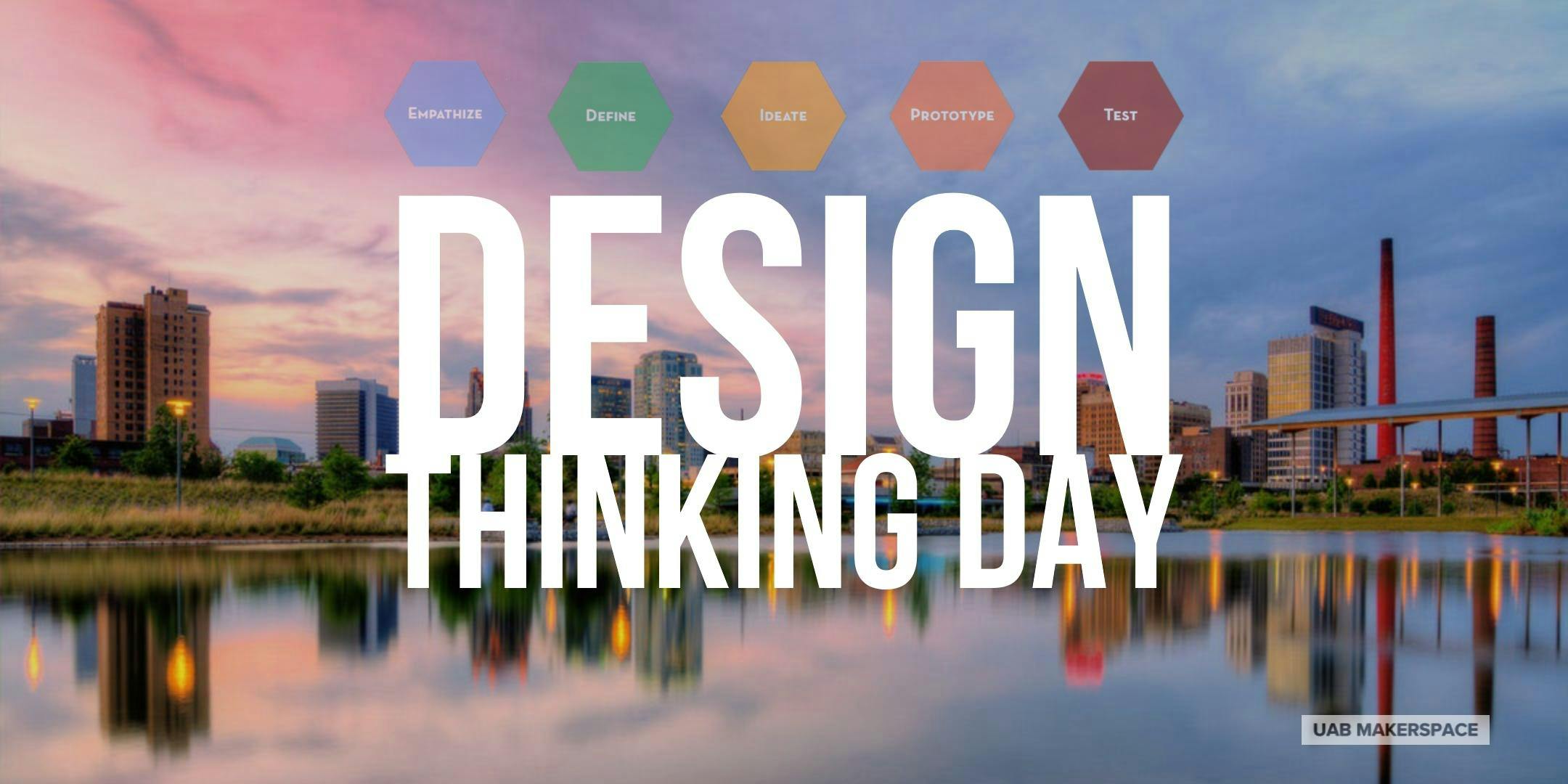 Last update 13/07/2018
680
FREE FOR STUDENTS
Journey through the design thinking process and learn the mindsets used by the world's greatest innovators.
On this journey you'll start to develop deep empathy by designing for and with others. Find yourself reframing problems in unexpected ways. Experience brainstorming that generates radical ideas. Learn how to prototype experiences and how that enables you to rapidly iterate based on feedback. Communicate ideas in compelling ways. Build your ability to create value by solving problems and scaling impact. All while embracing failure in order to learn and grow from it.
Instead of listening to a lecture about design thinking, you'll jump right into a design project and experience it for yourself. We will do multiple challenges throughout the day while diving deeper into different parts of the design thinking process.

Breakfast, Lunch, and Dinner are provided!
Nearby hotels and apartments
UAB MakerSpace
917 13th Street South, Birmingham, 35233, AL, United States
917 13th Street South, Birmingham, 35233, AL, United States