The Design, Renovate & Build MasterClass presented by Houston Vintage Homes
COVID-19: many events have been canceled or postponed, please check with the organizer the event status.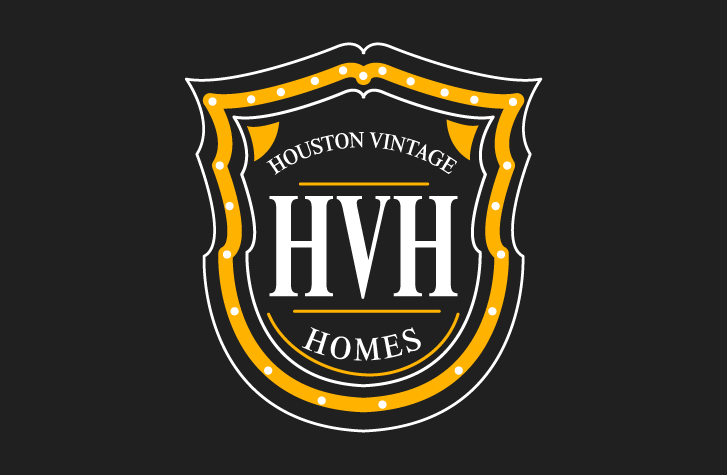 Image from eventbrite.com
Saturday 22 February 2020
---
The Design, Build & Renovate Master Class is the RARE opportunity that you've been waiting on to learn everything there is to know about renovating and building houses or small multi family properties!
Imagine investing an entire day and in a small controlled but relaxing environment where we will break it all they way down...
Some of what you will learn...
Every step required to go from IDEA to NEW HOUSE!
a. How to formulate your idea into a design the city will approve
b. The difference in an Architect versus a Designer and which to use
c. How to STRUCTURE your project to ensure you get FINANCING!
d. Learn how to think like an Underwriter (The person who approves or denies your loan!)
* For many years I was a Mortgage Broker licensed to do loans in 48 states!
(The information in this session alone we've offered via our mentorship program for $10K)
How to GC your own renovation or construction project!
a. 5 Steps to setting up your homebuilding/construction company!
b. Learn the difference in a Job Foreman, Project Manager, General Contractor, Builder and Developer!
* And more importantly HOW TO CHOOSE which one to use for your project! (THIS IS HUGE!!!)
c. A 1 page document that makes sure EVERY Flip Deal is profitable!
d. Tips for managing trades on your projects!
e. How to find and keep a group of hungry, dependable workers for your projects!
f. A fool proof way to ensure your trades do quality work!
How to estimate renovation costs
a. Our method for determining estimated repair costs in most houses in 5-7 minutes!
b. How to save money on your materials (wood, fixtures etc)
c. The SECRET about Home Depot thats hidden in plain sight that most people know NOTHING ABOUT!
d. A tip an Ole Plumber taught me that saves us money on every project!
How to do the deals MOST investors CANT!
a. Are you tired of looking at Bad Deals that wholesalers send out?
b. Why YOU MUST LEARN THE RENOVATION & CONSTRUCTION BUSINESS ASAP!
- people always talking about waiting on the recession; they should be learning this concept that you will learn during the MASTERCLASS - its a GAMECHANGER! Armed with this knowledge you will no longer be concerned about whether it's a recession or not!
Learn how to apply the "Highest & Best Use" philosophy to your investing!
a. There are deals EVERYWHERE when you've trained your eyes on how to recognize OPPORTUNITY! The Master Class will show you EXACTLY how to recognize OPPORTUNITY AND EQUIP you to be able to do something about it!
b. How I've used this strategy to get FREE DEALS! YES, I SAID FREE!
* During the property tour you will view a lot where we are building a Tiny House and I will walk you through every step on how I got the property for FREE!
Property Tour (You will walk several types of projects...)
- New Construction
a. You will walk a recently completed duplex
b. You will walk a lot we found on the MLS, replatted it for 4 units, designed the plans and got them approved for construction! (You will learn this entire process!) - This one session ALONE is worth coming! You could leave after this section with your moneys worth!
- Renovation
a. You will walk a $65k renovation
b. You will walk a $120k renovation that has an addition
Gentrification & Trends that Savvy Investors Pay Attention To!
(This is another session SO IMPACTUL that if you only learned this information you would be good!)
a. Learn how to identify the NEXT Hot Area(s)
b. FREE tools that you can leverage to always be IN THE KNOW about what's happening in an area!
c. Why you should be volunteering with local non-profits in areas that you care about and how it will grow your business! A true WIN-WIN!

BONUS #1 - Every attendee will get a signed copy of my Soon to be released book:
How to Design & Build Your Dream Home or Investment Property for Less! $25.00 Value
BONUS #2 - Post Event Coaching Sessions via phone/zoom $199.00 Value
This event is designed for ACTION TAKERS ONLY! I'm not interested in having you come to the Master Class and you go home and do NOTHING! Every attendee will get (2) scheduled follow up calls within 45 days of the event.
BONUS #3 - DEAL MAKER POWER HOUR $2500 Value
If you are ready for a DEAL then you don't want to miss this session! We provide this service to our Retainer Clients for $2500... YOU GET IT FREE as part of the Master Class!
All of the BONUSES are great but this one could LITERALLY put anywhere from $30k to $50k into your pocket within 90-120 days of the event!
Our mission with this event is to send you home a totally different person!
You will leave the Master Class IMPACTED & EMPOWERED to not only change your life but the communities and the areas around you! This information and event is truly life changing and I am honored to share this weekend with you!
Humbly Submitted
Tyron McDaniel, President & Founder of Houston Vintage Homes
1886 Views - 23/02/2020 Last update
commerce st 2001 commerce street 2001
houston, 77002, tx, us
---
Are you an event organizer?
Create events for free. They will be immediately recommended to interested users.
Create event
Nearby hotels and apartments
houston, 77002, tx, us
---
---
commerce st 2001 commerce street 2001
houston, 77002, tx, us
Event from
eventbrite.com
---
---
Are you an event organizer?
Create events for free. They will be immediately recommended to interested users.
Create event
Houston

›