Custom Tour to Silicon Valley Tech Companies with Mission2Mars Academy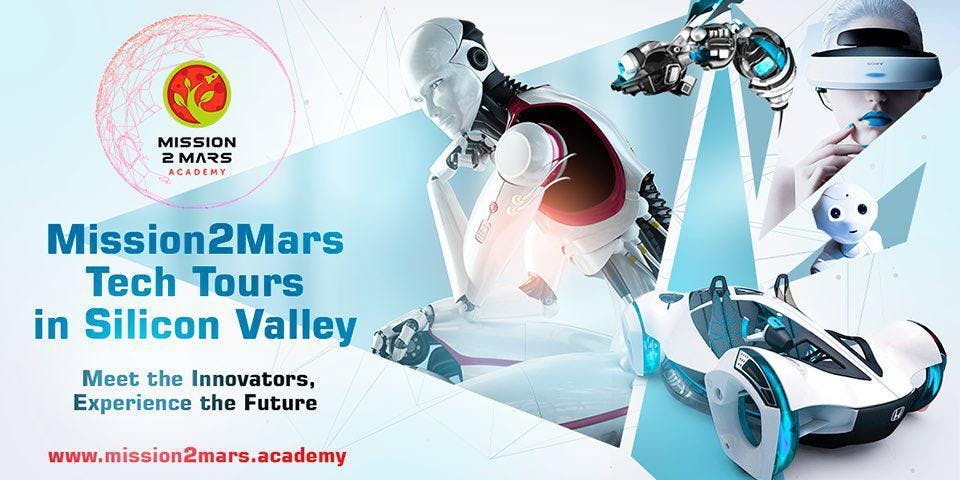 Image from eventbrite.com
---
Visiting Silicon Valley Innovative Ecosystem is a transformative experience for entrepreneurs, corporate leaders and their teams. Every year over 55 million business travellers come to Silicon Valley to explore its innovation scene, do technology scouting, learn about disruptive trends, learn how to innovate from Silicon Valley legendary tech companies and unicorn startups - to decode the secret sause of innovation and scale innovation in their companies and business industries.
When time is limited and you want to take the most of your visit you can't make wrong choices.
Mission2Mars Academy is here to help you navigate your journey in Silicon Valley. We are the insiders, we know everything and everybody in Silicon Valley's global village of innovators - we can help you build your perfect tour, customized to your business needs, so you can get all your questions answered, meet tech guru's and founders, get knowledge and inspiration you build your strategy or to launch your startup.
Discover Silicon Valley resources for your business and dive into an inspirational experience with Mission2Mars!
Book Your Custom Tour and Visit Silicon Valley Companies of your choice:
(Please note: ticket sales for each date end 2 weeks in advance).
Our List of the companies you can visit includes:
SILICON VALLEY TECH GIANTS: Google, Apple, Facebook, Amazon, Tesla Factory, Linkedin, Twitter, IBM, Visa, HP, Ebay, Microsoft, Cisco, SAP, Oracle, NASA, Intuit, Adobe and others
SILICON VALLEY UNICORN STARTUPS: Uber, Airbnb, Spotify, Slack, Dropbox, Coursera, Youtube, Netflix, Pinterest, Evernote, Lyft and others
SILICON VALLEY TECH STARTUPS : working on technologies of AI, Blockchain, IOT, Drone, Robotics, VR/AR and others
SILICON VALLEY ACCELERATOS & INCUBATORS: Plug n Play, 500 Startups, Rocketspace, Founders Institute, Fonders Floor, Bootup Ventures, Singularity University and others
SILICON VALLEY UNIVERSITIES: Stanford University, Berkeley University
SILICON VALLEY R&D LABS AND EXPERIENCE TECHNOLOGY CENTERS: Beta, Target Open House, Autodesk Gallery, HP Lab, Jabil, Flex, Ingdan, Walmart Labs.
SILICON VALLEY VENTURE FUNDS: Sequoia, Andressen & Horowitz, Band of Angels, Silicon Valley Bank, SV Angel, Greylock, Khosla Ventures and others
PLEASE FILL IN THE FORM BELOW TO PROVIDE MORE INFORMATION ABOUT YOUR SPECIFIC REQUESTS AND WE WILL CONTACT YOU IN 1-2 BUSINESS DAYS.
TOUR REQUEST FORM : https://docs.google.com/forms/d/e/1FAIpQLSfjIYfYW_FLa6q9mB6ZZDIhXz0AP-RgTWiVWezMmhr0KfLfoA/viewform
If you need more information about the tours, contact us at: + 1 (415) 996 9330 / Email: tours@mission2mars.academy / www.mission2mars.academy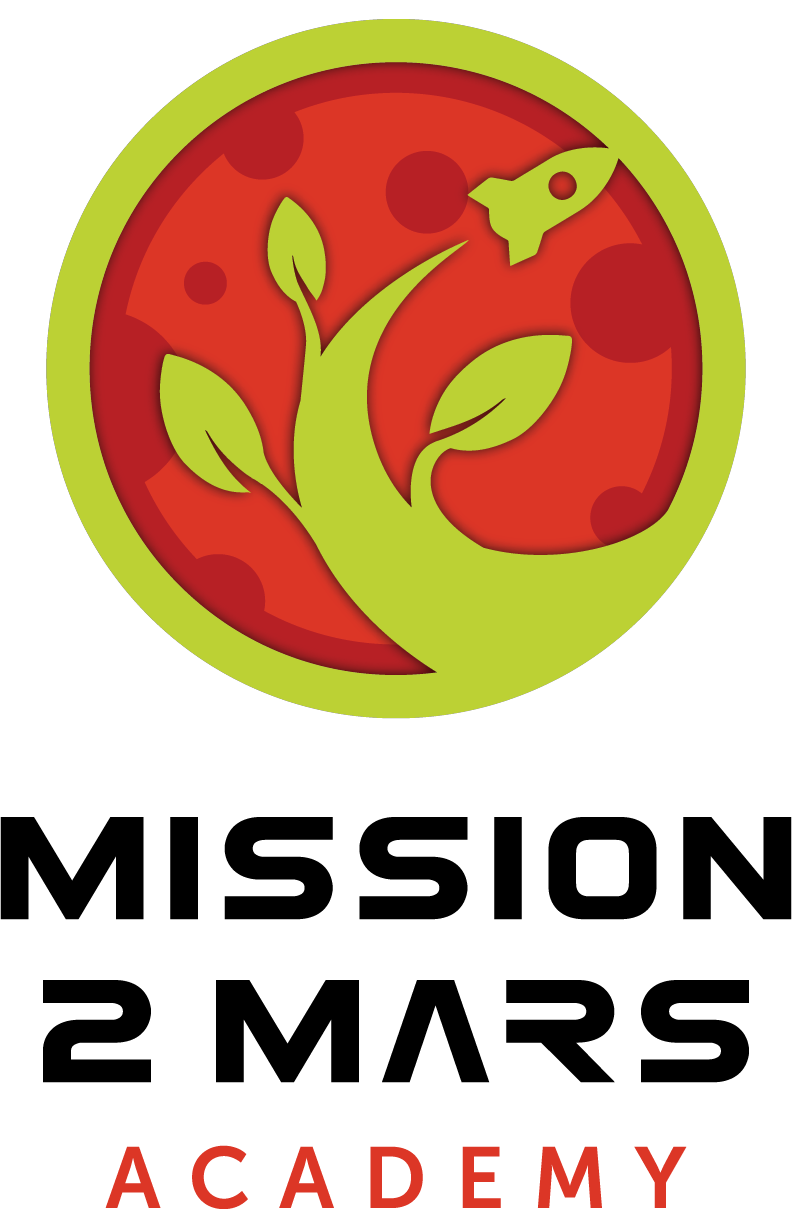 GET FUTURE READY! JOIN THE MISSION
Twitter https://twitter.com/Mission2marsA
LinkedIn https://www.linkedin.com/company/mission2mars-academy/
Facebook https://www.facebook.com/Mission2Mars.Academy/
Telegram Channel https://t.me/Mission2Mars
Instagram https://www.instagram.com/mission2mars.academy/
Meetup Group https://www.meetup.com/Mission2Mars-Academy-Events/
1661 Views - 03/03/2020 Last update
trade shows
business
technology
Start Up
concerts
---
Are you an event organizer?
Create events for free. They will be immediately recommended to interested users.
Create event
---
---
Event from
eventbrite.com
---
---
Are you an event organizer?
Create events for free. They will be immediately recommended to interested users.
Create event