Coastal Clean Up Day - Ogier Ponds
Saturday 16 September 2017 9:00 AM Saturday 16 September 2017 12:00 PM
Save
Saved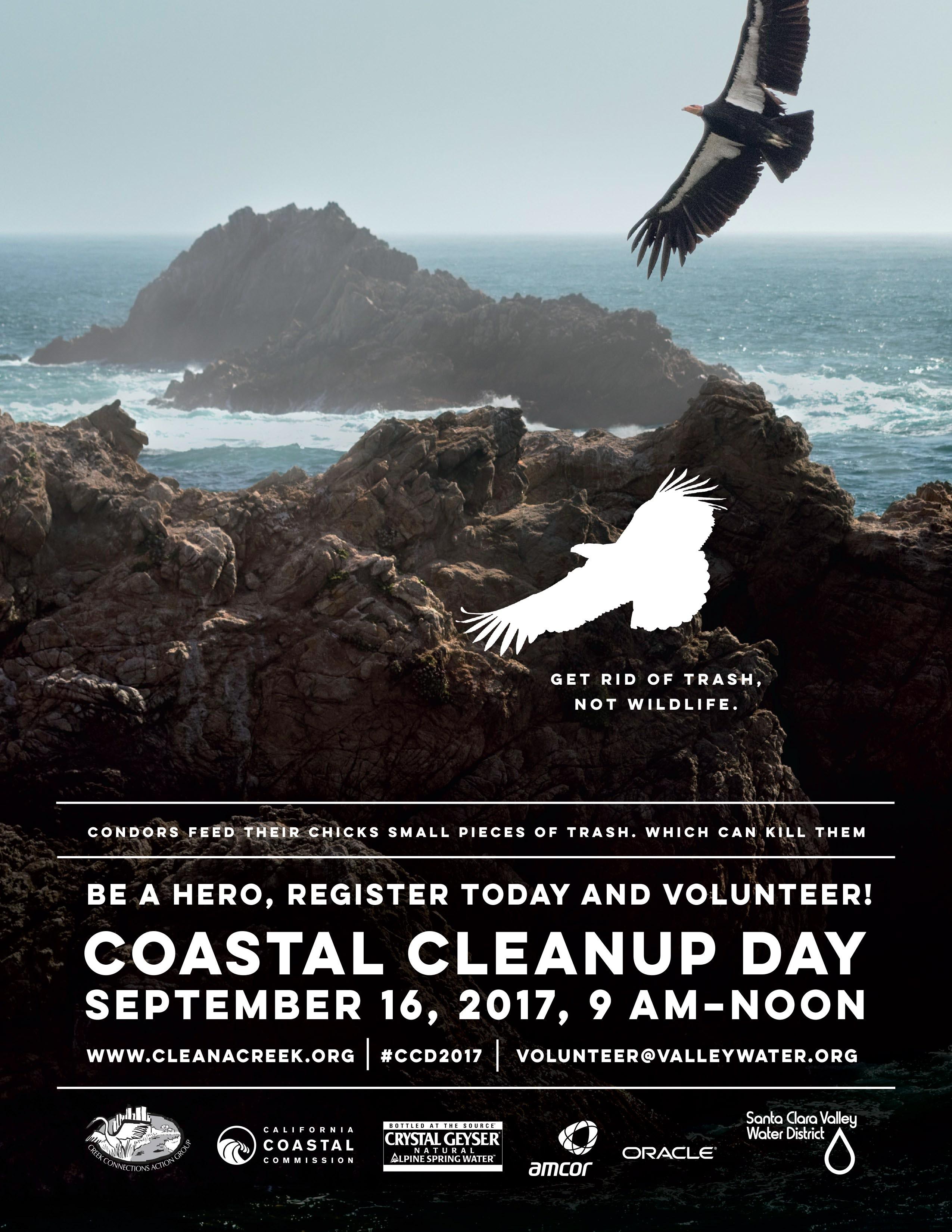 Last update 17/09/2017
8673
Join millions of Americans on Coastal Cleanup Day to remove litter in our waterways. Litter found around the County parks and streets eventually ends up in our local creeks and rivers which flows out to the San Francisco Bay. You can make a difference not only in your community but for the whole Bay Area. Bring a friend and let's have some fun!
Volunteers meet at the Ogier Ponds at 9 AM. The address is 200 Ogier Ave, Morgan Hill CA 95037. DIRECTIONS: Exit Cochrane Ave and make a right. Take a right on Monterey Road and then another right on to Ogier Ave. Go through the brown gates where it dead ends and park staff will meet you there.
No special skills are required for this event. Please bring a water bottle and sunscreen. Work gloves and pick up sticks are provided but you are welcome to wear your own.
Volunteers age 14-15 must be accompanied by a parent or guardian throughout the event. Volunteers age 16-17 may participate without parent/guardian supervision but only if they present a completed volunteer application including a parent or guardian's signature. Application forms as available at the event but the parent or guardian must be present to sign.
Nearby hotels and apartments
Anderson County Park
200 Ogier Avenue, Morgan Hill, 95037, CA, United States
200 Ogier Avenue, Morgan Hill, 95037, CA, United States