HOW TO CLARIFY WHAT YOU WANT & CREATE A PLAN TO ACHIEVE IT!
Image from meetup.com
From Tue 26 October 2021 to Wed 27 October 2021
From Tuesday 26 October 2021 to Wednesday 27 October 2021
ABOUT THE WORKSHOP - ONLINE EVENT (No location needed!)
- For our first event, we decided to offer a limited number of FREE tickets that can be reserved (if still available) HERE: https://inspiring-vision-2.eventbrite.ie
(After that, a small contribution will be asked)
- Please, make sure you RSVP "YES" before you reserve your ticket.
Then, the day of the event, a personal ACCESS LINK will be emailed (ONLY to ticket holders).
- The RECORDING of the workshop will also be available for the following 3 days (Only to those who purchase the ticket).he following 3 days allowing you to go through it when it suits you best!
KNOWING EXACTLY WHAT YOU WANT IS THE ESSENTIAL PRE-REQUISITE TO CREATE MIRACLES
For a long time – too long I must say – I refused to identify what I wanted with clarity. And it wasn t until I began to be specific in the definition of what I wanted, that I started to witness tangible results.
Only then I started to see the life I wanted taking shape in front of my eyes. It sounds cliché, but it is true. How can you get what you want if you haven t defined exactly what it is that you want?
CLARITY IS EVERYTHING!
No matter what school of thought you prefer. It could be "The law of attraction," or you may be more of a rational, pragmatic person and refer to the last scientific research on how the brain works.
All of these approaches offer different perspectives and assumptions.
Yet there is one thing they all agree on. And that is the importance of defining precisely what it is that you want.
In other words, they all underline the importance of setting clear goals.
They may not all use the word "goal" but the essence is the same.
You ve got to know what you want with clarity.
YOUR BRAIN IS A TARGET MECHANISM
As Maxwell Malts says in his fantastic book entitled, "Psyco Cybernetics," the brain is a cybernetics mechanism, or a target mechanism if you prefer.
Once you give it a precise objective, a target, it starts to move in that direction, helping you find the resources you need to get where you want. It is a sort of auto-targeting mechanism that constantly re-address its trajectory to hit the target, exactly as it happens with a missile.
And this is the purpose of this seminar. To help you identify a clear objective (what you really want) and set up your brain to function as a target mechanism that cannot be stopped!
WHAT TO EXPECT FROM THIS SEMINAR
In this seminar, I will first help identify what it is that you want. Then I will teach you how to create an action plan to make it a reality. I will provide you with a powerful strategy that has proven to be highly effective. In particular, you will learn how to
- Identify specific, achievable goals that inspire you
- Form a detailed, actionable short & long-term plan
- Reprioritize monthly and weekly what needs to be done
- Know exactly the action steps you need to take at any given moment
- Stay motivated and along your journey to achieve your goals
So, are you ready to set up a system that can help you make 2021 your best year yet! If so, you are more than welcome to join us!
ABOUT MAX LEONE
Max Leone is a professional speaker, coach, and author who has studied with some of the greatest masters in the field. Such as W. DYER, D. CHOPRA, A. ROBBINS, E. TOLLE, and R. BANDLER, with whom he became a Qualified Trainer of Neuro-Linguistic-Programming.
He qualified and studied extensively a variety of disciplines such as Translation Analysis, ACT (Acceptance and Commitment Therapy), The Sylva Method, Hypnosis, DHE (Designing human Engineering).
In 2020, Max was the only coach invited to speak at the "EUROPEAN NEUROLOGY CONFERENCE in Madrid
118 Views - 28/10/2021 Last update

---
Are you an event organizer?
Create events for free. They will be immediately recommended to interested users.
Create event
Nearby hotels and apartments
---
Event from
meetup.com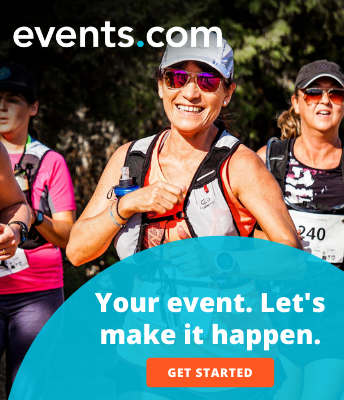 ---
---
Are you an event organizer?
Create events for free. They will be immediately recommended to interested users.
Create event
Chicago

›