CG Taco Trot - 1, 2, or 3 mile fun run
Tuesday 17 April 2018 6:00 PM Tuesday 17 April 2018 11:00 PM
Save
Saved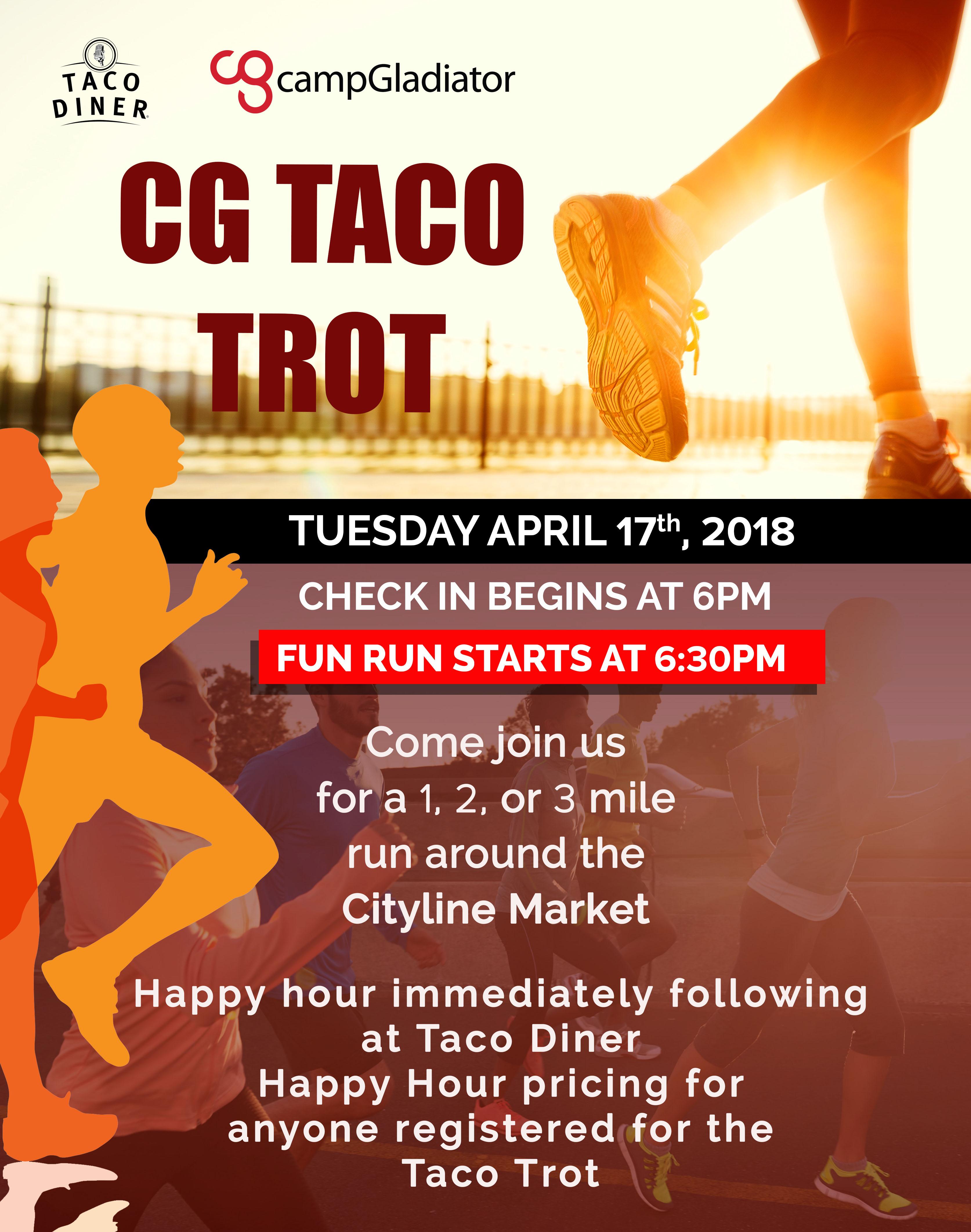 Last update 18/04/2018
443
Camp Gladiator would like to invite you to the first ever CG Taco Trot!
What is the Taco Trot?
It's a 1, 2, or 3 mile run around Cityline Market that starts and finishes at Taco Diner!
What do I get out of it?
The course is set up in a loop. if you run 3 loops you will have run a 5K distance. Also, Taco Diner is extending happy hour for the registered runners that evening. I can't think of anything better than working out then sharing a meal and drinks with your CG family.
Can you say $5 Mambo Taxi's?!?!?!?!
So what are you waiting for? Register here now- goo.gl/L2egWz
Check in begins at 6PM
Run starts at 6:30PM
Can't wait to see you all there!!

Nearby hotels and apartments
Taco Diner
1417 East Renner Road, Richardson, 75082, TX, United States
1417 East Renner Road, Richardson, 75082, TX, United States