Capital Conversations - Rebuilding America: Can Washington Come Together to Invest in Infrastructure?
Wednesday 26 June 2019 11:30 AM Wednesday 26 June 2019 1:00 PM
Save
Saved
Last update 27/06/2019
349
Join us for our first Capital Conversations event of 2019 as we discuss the country's vital need for comprehensive infrastructure investment and the roadmap to getting there.
Two leading executives from the U.S. Chamber of Commerce will join us from Washington, DC to break down the historic opportunity for Congress and the President to work together to fund an overdue investment in our nation's infrastructure.

Our guests will be:
Ed Mortimer

– In his role as the U.S. Chamber's Vice President of Transportation and Infrastructure, Ed oversees the development and implementation of the Chamber's transportation and infrastructure policy.

Caroline Harris

, In her role as the U.S. Chamber's Vice President of Tax Policy & Economic Development, Caroline works with other Chamber policy centers in their efforts to advance policy and improve economic growth.
Don't miss out on this important and timely discussion.
Date/Time/Location:
Wednesday, June 26, 2019
11:30am - 1:00 pm
AAA of Western & Central New York
100 International Drive
Williamsville, NY 14221
Agenda:
11:30 AM – Registration & Lunch
12:00PM - 1:00 Program & Q&A

Tickets:
This event is for Buffalo Niagara Partnership members only. There is no cost to attend, but registration is required, so register today.

Title Sponsor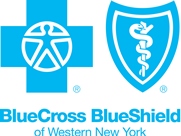 Presenting Sponsors



Event Sponsors



Official Video Production Sponsor



Print Sponsor


Supporting Sponsors
Citizens Bank
LaBella Associates
Niagara University
Nearby hotels and apartments
AAA of Western & Central New York
100 International Drive, Williamsville, NY, United States
AAA of Western & Central New York
100 International Drive, Williamsville, NY, United States
Event from
eventbrite.com