C26 Clermont Camp
COVID-19: many events have been canceled or postponed, please check with the organizer the event status.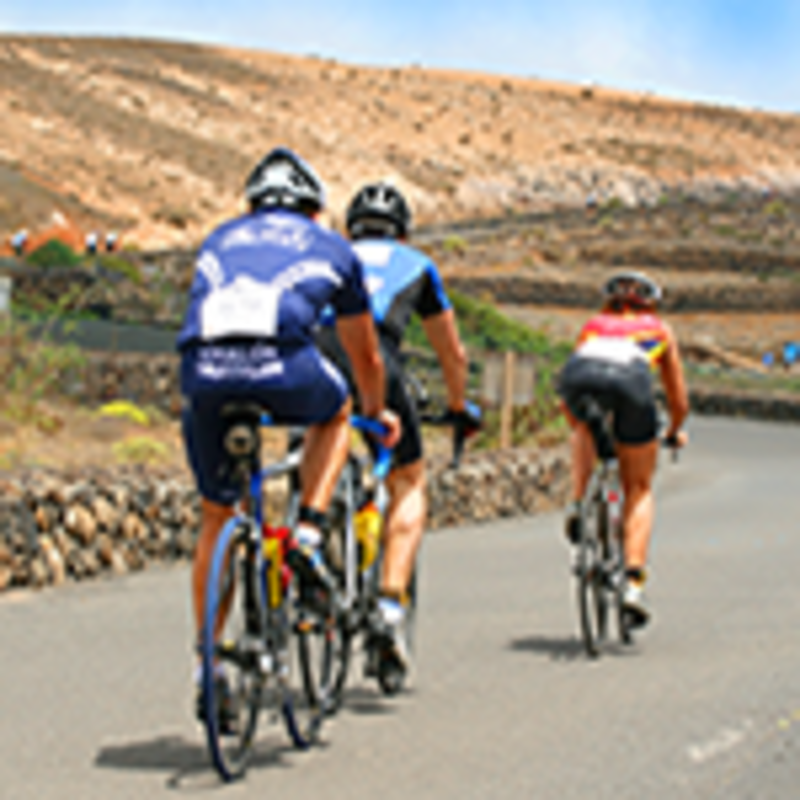 Image from raceplace.com
For 2020 we are going to be invading the famous National Training Center in Clermont, FL. Clermont is one of the top off-season training destinations for both professional triathletes and some of the best teams/clubs in the world. This is a FUN FOCUSED camp where you get to meet and spend time with your other C26 teamates.. This is more of a volume/social camp. If you love to have fun, train some, and be around some amazing people at the beach this camp is for you. The only real "coached technical" portion will be all 4 of the swim sessions. The bike and run sessions will be more of a group ride or run feel.
National Training Center Website: www.usantc.com
EVENT DETAILS AND SCHEDULECamp Cost: $250 - register by April 15th 2019 $350 - register April 16th - Aug 31, 219$450 - register Sept 1 - Dec 31No registrations after Jan 1,2020 - we have to ship all items to camp and lanes must be reserved and everything paid for well before we arrive. Camp is ONLY for Team and Club members. Entry Includes: 4 coached swim sessions. Group led training sessions. Nightly presentations by our coaches. New 2020 C26 Team Shirt and swim cap. Swim lane reservations all 4 days.
We are trying to provide this camp to our C26 team and club members as economically as possible, but in doing so we have to prevent everyone signing up and canceling at the last minute. We must make all payments/deposits well ahead of time due to the high demand for this location and the time of year. We need to provide accurate numbers to the pool in order for us to have lane reservations. The National Training Center which is hosting our swim workouts charges $15 per camper per day. We are also bringing in 2 coaches to assist and help. If you register and at the last minute you cannot attend, you will NOT receive a refund on your payment as we will have had to use the money to secure non refundable lane space in the pools.
This camp will be a zone 1,2,3 effort camp where we have fun and get in some fun mileage in the warm sunshine. We will be swimming for 60-90 minutes each of the 4 days. We will never do anything harder than a Zone 2-3 effort. Except for some sprints in the pool. :) We will do some climbing on the infamous Sugar Loaf mountain and ride some of the most best routes you can find.
What about my bike?
The 2 most common choices will be to either ship your bike or fly it with you if you are not driving. If you choose to ship it make sure it is delivered to the place you are staying OR have it shipped and put together at one of the many local shops in Clermont. You can also choose to rent a bike here :
www.trekclermont.com
If you go to Air BNB or even HomeAway you will see A LOT of homes for rent about 10 minutes away from the NTC (National Training Center). This is where we should all try and stay, in the same neighborhood as much as possible. Great location and getting houses will provide you an opportunity to cut down on room and board with multiple people in each house.
Most workouts will be at or start / finish at the National Triathlon Training Center (NTC) .The address is: 1935 Don Wickham Drive. Clermont, FL 34711
If you are flying you will fly into Orlando International Airport. It is about a 25-30 minute drive. You will want to leave Clermont 2.5-3hr hours before your flight on Sunday or Monday morning. Due to Disney, you want to get to the airport no less than 2 hours early. Trust me. We go a lot.........:)
Tentative Training Schedule. (Final schedule will be posted 60 days out)
Wednesday6:00 pm - welcome party / packet pickup at the C26 Home Base. (Mike and I's rental house.) Dinner will be provided.
Thursday7:30 - 8:00 - EASY group 3-4ish mile run. Meet at NTC (Pool)8:15 - 9:30 - Swim12:00 - 2:00 - Bike. Nothing too hard. Just fun group ride. Flat.2:00 and on. Hang out!!!
Friday8:00 - 10:00 - Swim. 12:00 - 3:00 - Bike / Run Workout with hills for bike. A hill, multiple times. We love hills:)3:00 and on. Hang out!!!
Saturday8:00 - Bike: however long you would like to ride. We will be split into groups. Meet at Waterfront Park. 330 3rd St, Clermont, FL 34711ALL RIDES ARE ON WEST ORANGE TRAIL, OUT AND BACKGroup 1 - 2 Hours out, 2 Hours BackGroup 2 - 1.5 Hours out, 1.5 Hours BackGroup 3 - 1 Hour Out, 1 Hour BackGroup 4 - Follow group leader to the Brewery, hang out, Ride Back. (No drinking and cycling:))
2:00 - 3:30 - easy endurance swim at Pool3:30 and on. Hang out!!!
Sunday8:00 - Run: However long you would like to run. We will do this at Green Mountain Scenic Trailhead at Lake Apopka11:00 - 12:30 - swim, optional at the pool1:00 - 5:00 - hang out at the beach
Swim:We will be putting in 2,000 - 3,500 yards per swim workout. Thursday, Friday, Saturday, Sunday. - you are not required to go this far. Most of our sets will be 25's, 50's and a few 100's. You will be in a lane with people of your speed. We have 18 lanes reserved. So we will not be crowded.
Bike:
We will Ride Thursday, Friday and Saturday. We will not ride Sunday. Ride leaders will lead their speed groups. Within the group, it is a NO DROP RIDE. Period. Meaning, if someone in your group get's a flat, the ENTIRE GROUP STOPS TO HELP. There will be one hammer group, but that is it. These are social rides to get to know one another.
Run: Our runs will never be too hard. No track. No speedwork. Fun social runs and some hills:). Friday will be exciting and different, but we will never race each other running.
Campers should arrive Wednesday at any time so they are prepared to go Thursday morning at 7:30 AM. We will try and do team dinners each night. Location and info TBD.
The focus of the camp is to train in the morning, have fun in the afternoon / evening and get to know other people on the team.
Accommodations: I HIGHLY recommend that you rent a house with a group of friends. It will save you a ton of money and be a lot more fun. There are plenty available. You will have the address to the NTC and also C26 Home Base so stay as close as you can do those.
What you will need:
Swim: Swim Paddles, Buoy, Wetsuit, Goggles, Cap.
Bike: Bike, Helmet, Sunglasses, Endurance Shield Sunblock, Shoes
Run: Running Shoes, Run Gear, Endurance Shield Sun Block
Nutrition: Bring what you use.
Where is C26 Home Base For campHome base is the house that Robbie and Mike have rented. It's in a great location and will be the location for welcome dinner Wednesday night.Address: 10350 Log House Road Clermont FL 34711 Code of ConductWe are all adults. This is a fun camp. Please do not do anything that will get anyone in trouble.
3285 Views - 02/04/2020 Last update
1935 Don Wickham Dr, Clermont, FL 34711
1935 Don Wickham Dr, Clermont, FL 34711
---
Are you an event organizer?
Create events for free. They will be immediately recommended to interested users.
Create event
Nearby hotels and apartments
1935 Don Wickham Dr, Clermont, FL 34711
---
1935 Don Wickham Dr, Clermont, FL 34711
1935 Don Wickham Dr, Clermont, FL 34711
Event from
raceplace.com
---
---
Are you an event organizer?
Create events for free. They will be immediately recommended to interested users.
Create event
Clermont

›