BLKxSTL Presented by Jay Cutts | Dj Homicide | DJ Durrty Burrd | KAM
Saturday 20 July 2019 10:00 PM Sunday 21 July 2019 3:00 AM
Save
Saved
Last update 22/07/2019
289
A Night to Celebrate Black Excellence amongst STL's Finest

July 20, 2019 at DOS SALAS will be a night that you do not want to miss. Doors Open at 10pm. Please Purchase your Section ASAP! Celebrate your Birthday and Life Accomplishments with us with sounds by Hot 104.1's Dj Durrty Burrd and Iconic Dj Homicide.
#BLKxSTL is brought to you by Jay Cutts Artistry, KAM, and DJ Homicide
Dress Competitively And Drink Responsibly.
Strict dress code policy no hats no white or plain T-shirts no athletic wear no sweats no baggy clothing no sagging no hoodies no thermals no tank tops or sleeveless shirts no flip-flops no work bootsWomen - no tennis shoeMen- if you choose to wear tennis shoes then everything else must be dressed up Other dress code restrictions may apply depending on evenOur dress code is lengthy and complex. Therefore, door persons are prohibited from discussing it's particulars and are only permitted to inform guests whether they MEET or DON'T MEET the code Guests only have one opportunity per event to meet dress codeManagement reserves the right to refuse service to anyone
(NO ATHLETIC GEAR)
all sales are final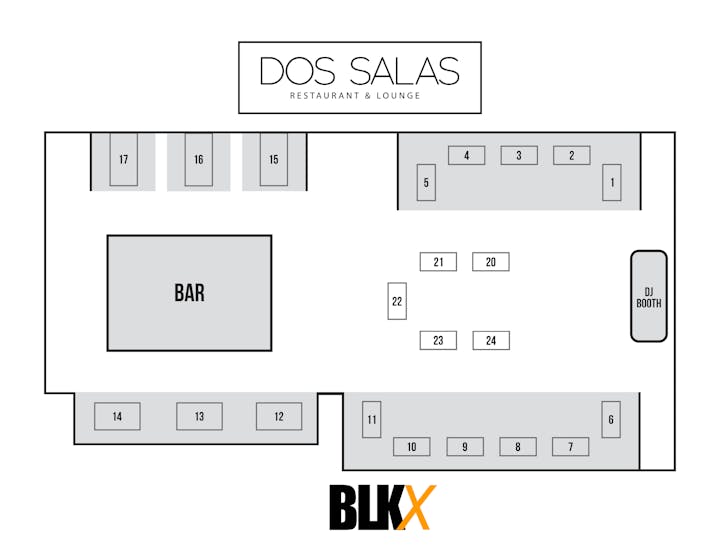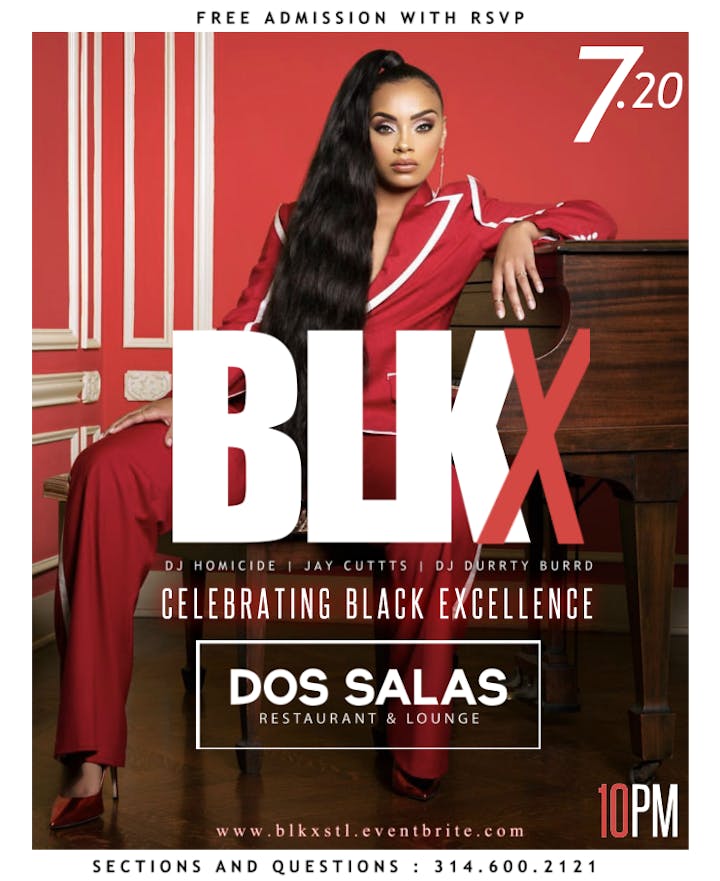 Nearby hotels and apartments
Dos Salas
1919 Washington Avenue, St. Louis, 63103, MO, United States
1919 Washington Avenue, St. Louis, 63103, MO, United States
Event from
eventbrite.com