The Big Northeast Bar Crawl
Saturday 11 August 2018 2:00 PM Saturday 11 August 2018 11:59 PM
Save
Saved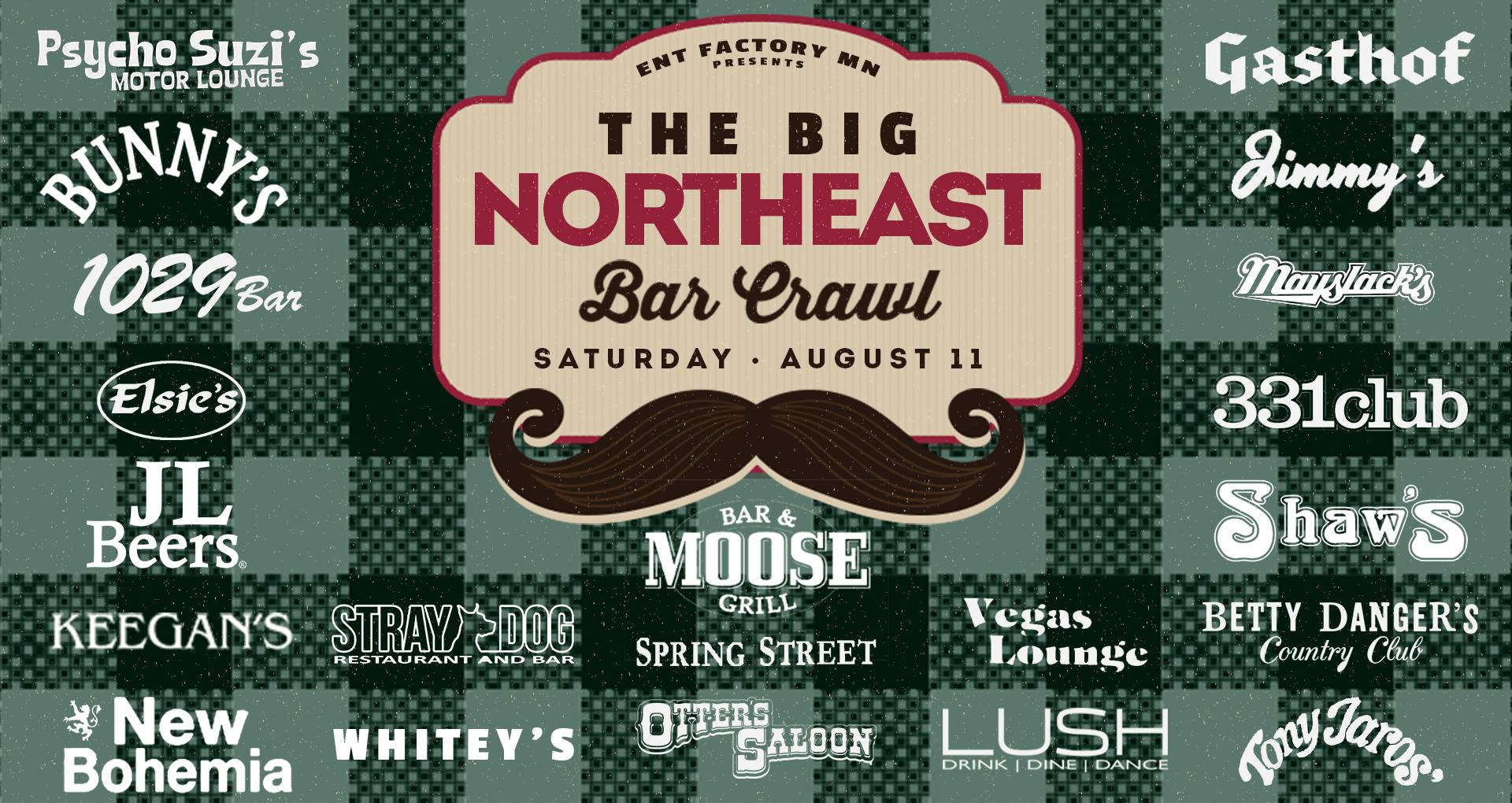 Last update 12/08/2018
166406
The Big Northeast Bar Crawl
WELCOME TO THE BIGGEST NORTH EAST BAR CRAWL!
Entertainment Factory hosts the most exciting bar crawls! Our events typically include:
A Few Free Drinks
Free Party Bus Transportation
Food and Drink Specials
Intuitive Maps of the Crawl Area
For a closer look at what we've put together, check out our facebook event page for the most accurate details regarding this event!
See you at the crawl!
Nearby hotels and apartments
3 Possible Check In Locations
Minneapolis, 55418, MN, United States
3 Possible Check In Locations
Minneapolis, 55418, MN, United States