ASEPTIC TECHNIQUES - 2 DAY PROFESSIONAL DEVELOPMENT HANDS ON PRACTICE
COVID-19: many events have been canceled or postponed, please check with the organizer the event status.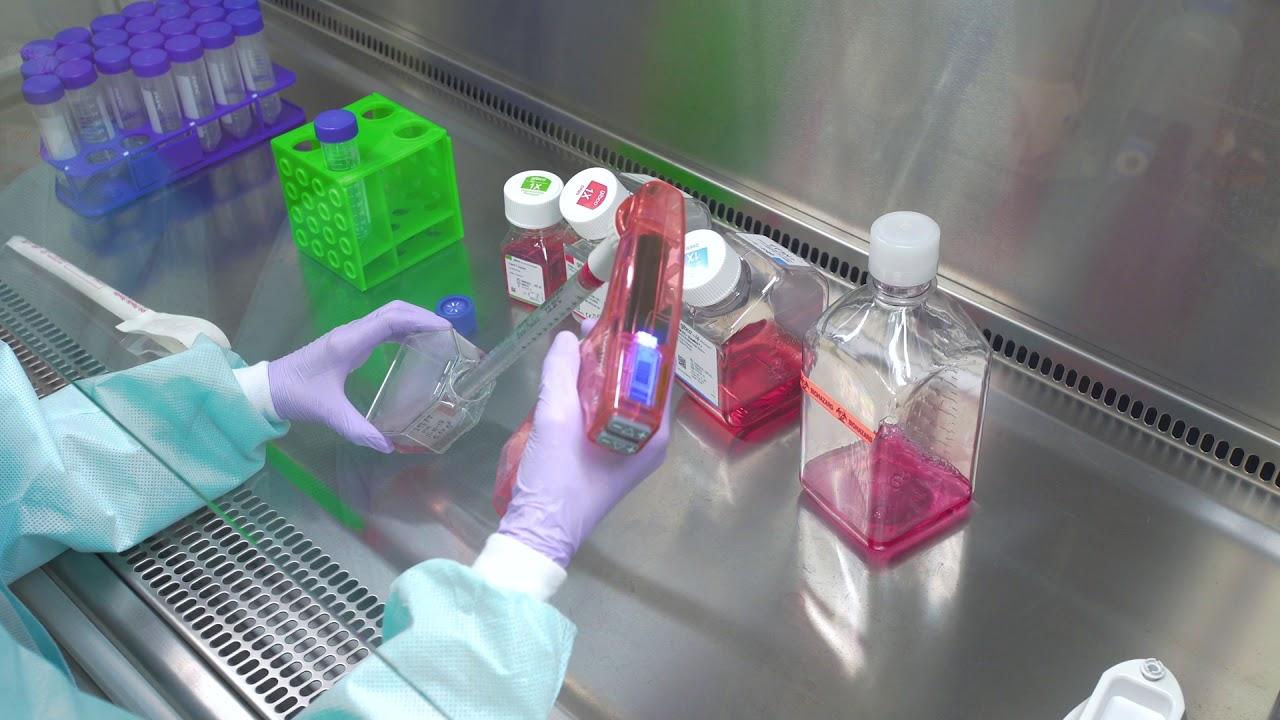 Image from eventbrite.com
From Mon 13 April 2020 to Tue 14 April 2020
From Monday 13 April 2020 to Tuesday 14 April 2020
---
Aseptic Techniques Overview-2 Day Professional Development
Hands On Practice
Training of operators in aseptic techniques is a critical step in protecting the product from contamination. It is by understanding contamination sources and the transport mechanism of contaminants to the product, that we can truly master and execute good aseptic techniques. Contamination sources may stem from inadequate design of the cleanroom or barrier system, improper cleaning, mismanagement of gowns as well as flawed gowning practices and more. In order to execute proper aseptic techniques, these sources of contamination should be considered. Any contamination source in the proximity of an open product has the chance to contaminate the product. When performing aseptic manipulations, there are some ground rules which need to be followed by the analysts or operators. Aspects to be considered are: never breaking first air or reaching over exposed product, components, or fill lines, not touching sterile items with nonsterile items, not exposing sterile items to nonsterile environments and using sterile components and gloves. These are the first steps to steering clear of contamination.
This holistic approach to aseptic techniques will be addressed in the two day training and the data resulting from the hands on qualification exercise will be utilized as a measure of training efficacy.
Seminar Overview
Understanding Aseptic Techniques
· What is meant by aseptic techniques
· Why follow aseptic techniques
· How operators can transport contamination into controlled environments and onto the product
· Cleanroom behavior
· Understanding cleanroom airflows
Microbiology Basics
· Types of organisms found in cleanrooms
· Sources of cleanroom contaminants
Gowning
· The science behind gowning
· Gown management
· Common errors made when donning gowns and other PPEs
Cleaning and Disinfection
· Understanding disinfectants and cleaning agents
· Myths and facts about disinfection and disinfectant qualification
· Common errors during cleanroom and barrier system cleaning
Instructor Bio:
Ziva Abraham is the President and Founder of Microrite, Inc., a California based consulting firm providing consulting and training services to pharmaceuticals, biotechnology, medical devices and in vitro diagnostics in the areas of facilities, quality assurance, quality control, microbiology, and validation.
Ziva has over 35 years of academic, research, clinical and industrial experience in microbiology, and quality assurance. Ziva received her Master's Degree in microbiology and has conducted research on developing microbial Insecticides using entomogenous bacteria and fungi for her PhD degree. Her career includes founding and managing clinical laboratories for Maccabi Medical in Israel. She uses her extensive experience to teach why medical product contamination is directly related to facility design, operations, testing and aseptic technique flaws.
FAQs
How can I contact the organizer with any questions?
You can contact the event organizer sending an email to rsvp@wccpda.org, please allows few days for the respons; the email will not be checked on the day of the event
Is my registration fee or ticket transferable?
Yes, registration is not refundable, however you can transfer it to whoever would like to attend in your behalf by 27MAR20, send info to rsvp@wccpda.org
My company would like to become a WCC PDA Sponsor, do you have a sponsorship program?
Yes, our WCC PDA Sponsorship Program offers a unique opportunity for companies that want to strengthen brand image, increase visibility, and gain access to leaders of the San Francisco Bay Life-Science Community
Cancellation Policy:
Seating is confirmed and reserved in advance. We regret that no refunds can be offered for non-attendance. If a registrant cannot attend, substitutions are welcome by 27MAR20, no substitution after this date. The chapter reserves the right to cancel the event if the minimum number of attendees is not met by Monday prior to the event.
969 Views - 15/04/2020 Last update
milvia street 2020
berkeley city college, berkeley, 94704, ca, us
---
Are you an event organizer?
Create events for free. They will be immediately recommended to interested users.
Create event
Nearby hotels and apartments
berkeley city college, berkeley, 94704, ca, us
---
---
milvia street 2020
berkeley city college, berkeley, 94704, ca, us
Event from
eventbrite.com
---
---
Are you an event organizer?
Create events for free. They will be immediately recommended to interested users.
Create event
Berkeley

›