Chatbot Conference Workshop
Thursday 23 May 2019 9:00 AM Thursday 23 May 2019 4:00 PM
Save (1)
Saved (2)
Last update 24/05/2019
811506


Artificial Intelligence & NLP Workshop: Build a Marketing/Customer Service Voice Bot in our All Day Workshop
Learn how to make an AI powered, NLP based Voice Bot

AI is no longer the future... it is now the present. AI has quickly gone from the innovation labs to being fully implimented from one department to the next. Take a look at the recent successes:
The AI revolution needs people that understand the technology and can take it to the next level.
In this workshop you will learn from industry experts on AI/ML/NLP and will be working on building a Customer Service or Marketing Chatbot which you can launch on Messenger, your website or on Google Voice or Alexa.
Let's take a look at the workshop: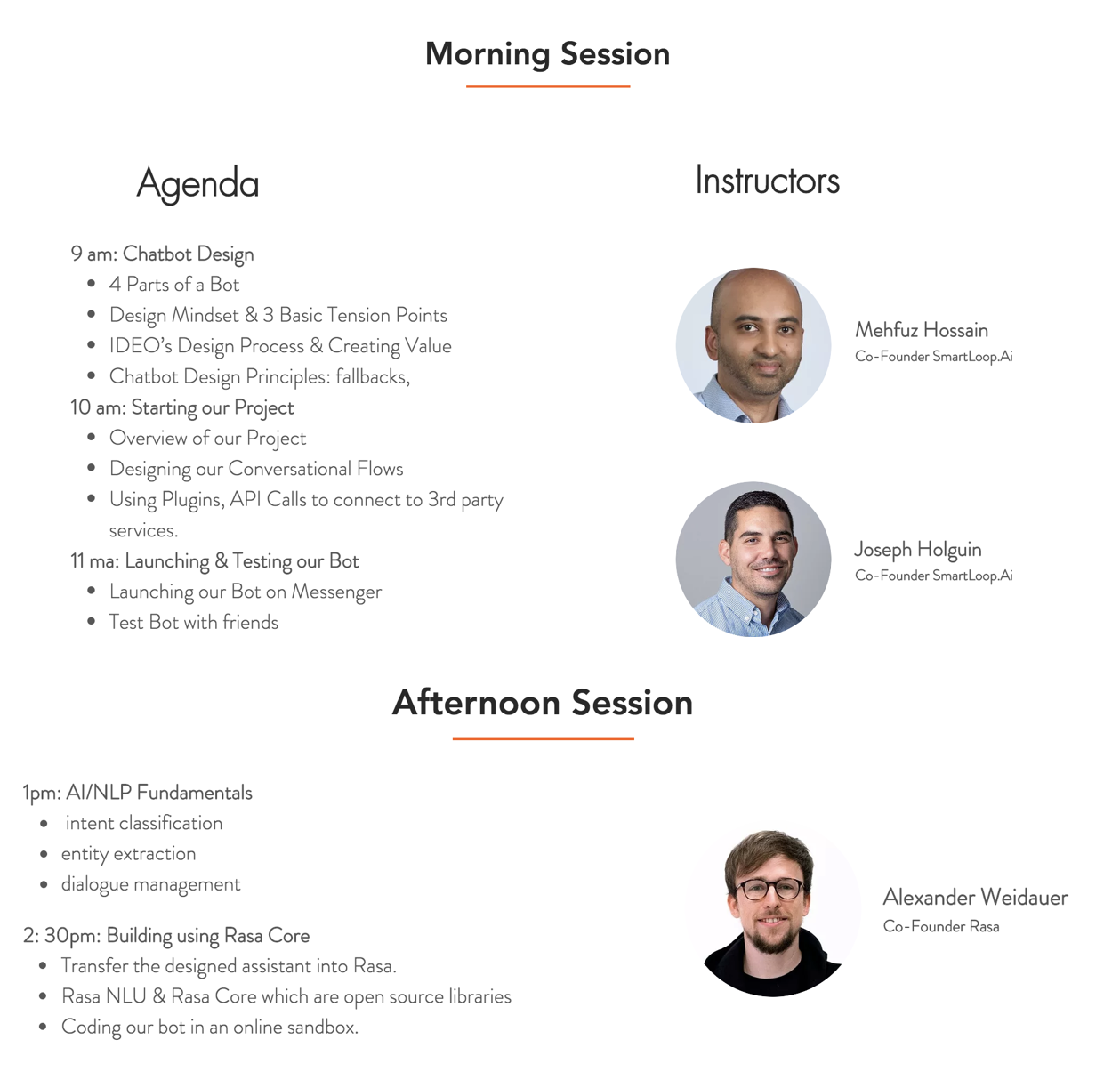 This is a full day workshop, that starts at 9am and ends at 5pm.
Breakfast, coffee, and lunch will be provided ☕️

Let's meet the instructors: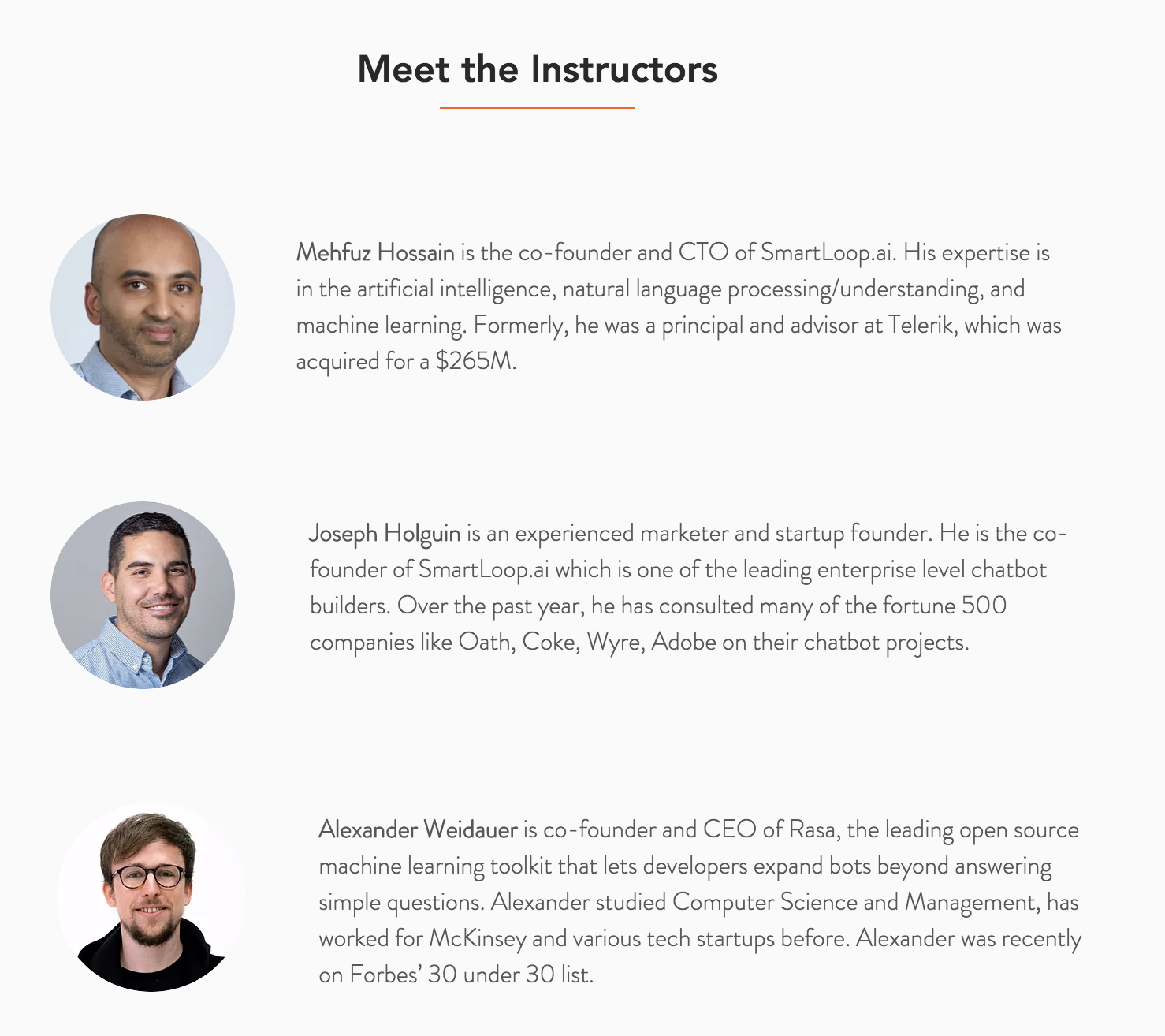 By the end of this course you will have designed, built and launched an intelligent Customer Service Chatbot using SmartLoop.Ai technologies along with RASA's open source NLP which is built on Tensorflow.
Ideal for



Anyone Interested in VOICE, AI, or Bots

Product Managers

Designers

Developers

Marketers,

Customer Service Dept

Human Resources
Reasons to attend:
Learn the basics of Machine Learning and AI
Learn to collect data, label and classify
Easy build NLP, Deep Learning applications and get started in no time
RSVP Today
culture
food
business
courses
workshop
Nearby hotels and apartments
New York
1216 5th ave, New York, 10029, NY, United States
1216 5th ave, New York, 10029, NY, United States
Event from
eventbrite.com