Animal Communication Class
Thursday 18 July 2019 9:00 AM Thursday 18 July 2019 6:00 PM
Save
Saved
Last update 19/07/2019
734
Description
Please bring lunch, a notebook, a water bottle and a pair of slippers. The class will be held entirely indoors and we will not be physically interacting with animals.
| Cost of class $200
Register here: https://www.hiddenbrook.ca/event/animal-communication-workshop-fort-collins-colorado/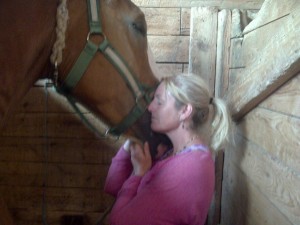 It is possible to communicate with animals – and because I had to work so hard to learn this skill, I've become quite adept at helping others learn the art of animal communication.
In our deeper, Tao of Equus Emotional Healing clinic, we discovered that most people could hear the horses at the end of the first day. Then we were asked to create this course for the people who simply wish to hear the animals without doing the deeper horse work – and it has proven to be a resounding success with most of the participants being able to communicate with and "hear" their animal friends upon completion of this fun, magical workshop.
The key to animal communication is becoming still, learning to enter the heart space and then gaining confidence with what you hear. And there are some rules and ethics around it too that are really important. Scientists including Dr. Jane Goodall recognize that not only are animals communicating with us – but they understand everything we say, think and feel. In her remarkable movie, "When Animals Talk", Jane and a fellow scientist follow the science which proves Animal Communication is real.
Animal communication has occurred for millenia across cultures but we lost this skill in recent generations. Come learn how to hear the animals again. It is well worth the time spent! In addition to teaching you how to hear the animals, I'll be showing you how to dowse – to verify your results!
If this speaks to you – we hope you will decide to join us for this fun and fact filled day. Sign up with the registration button. You can also email pam@hiddenbrook.ca with your payment


Class Agenda
Introductions – what brings you to class
Any recent animal sightings?
Explanation of animal "sightings" and dreams
My story and how animal communication works for me
Horses, Dolphins and whales as memory keepers for humans
Religious significance of horses
Animals' level of consciousness vs. human level of consciousness (blue light)
Explanation of Holy Fire Reiki and how it will work with the class participants (if they WANT it to)
BREAK
When to use Animal Communication (and when not to)
Safety
Death
Animal Abuse
Ethics of Animal Communication (the animal's rights and our responsibility)
Free will; it's not a magic bullet
What Animal Communication "looks", "sounds" and "feels" like
Explanation of the four "clairs" clairvoyant, clairaudient, clairsentient & claircognizant
Crystals that can help
BREAK
How to communicate
The Pathway for animal communication & "hearing spiritual messages"
Being authentic (honesty; scent; voice)
Is there a difference with species?
Body language
What do you talk about? What don't you talk about
How to include the owner in the conversation
How not to overthink; and how to tell if you are (ego vs. heart space)
The danger of projection
Gaining confidence with practice
BREAK
Exercises
Meditation with Holy Fire Reiki to remove any blocks or barriers
How to dowse
Determining WHO to talk to
Asking permission
Grounding and identifying what to talk about
Making a Heart Connection
Test heart space connection
First Communication exercise (living animal – distance)
Second Communication exercise (deceased animal)
Question & Answer
Wrap up prayer
Facebook group
My journey to hear the animals is outlined in the article published in the Reiki News magazine's fall 2013 issue.
Click Horses that Heal to read it.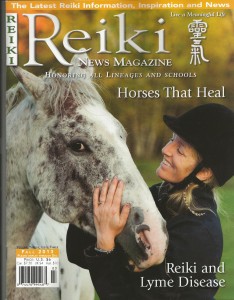 Here's another neat article on Hidden Brook Farm and Animal Communication, click on the magazine photo to read:
culture
cinema
food
courses
workshop
yoga
Nearby hotels and apartments
near Fort Collins, CO
Severence, CO, Fort Collins, 80550, CO, United States
Severence, CO, Fort Collins, 80550, CO, United States
Event from
eventbrite.ca