Los Angeles Kids Expo 2019
Saturday 27 April 2019 11:00 AM Sunday 28 April 2019 5:00 PM
Save
Saved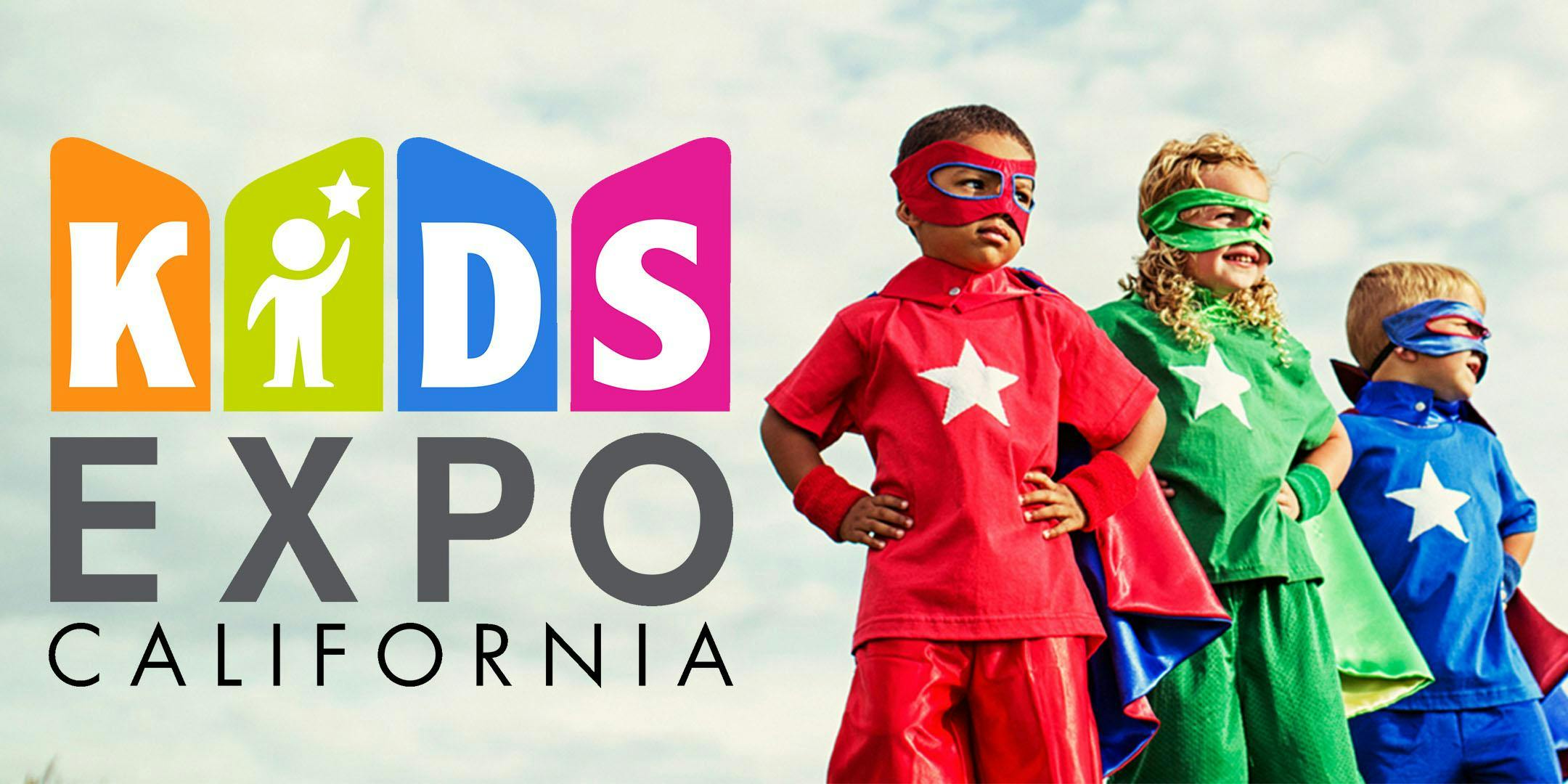 Last update 12/10/2018
346

Los Angeles Kids Expo California
Sat/Sun April 27 & 28, 2019  11am-5pm
Los Angeles Convention Center
www.KidsExpoCA.com

Pre-Register Here & Receive a $2 Off Admission
**THIS IS NOT A TICKET. THIS IS A COUPON ONLY. TICKET PURCHASE FOR GENERAL ADMISSION REQUIRED. TICKETS AVAIALBE ONLINE OR AT THE DOOR**
Expo Admission:
Kids – Under 13 are Free
Adults – $10.00 (door) or $8 with coupon

VIP Princess Tea Party Passes: COMING SOON

 REACH FOR THE STARS
"The Only For Kids By Kids Event"

Can you imagine an event created by Kids for Kids? We Can!
Kids Expo California is returning in Sacramento and encouraging kids to Reach for the Stars. Join us for this one of a kind baby, toddler, kids, and family event.
Kids Expo California features affordable fun for the whole family:
Live Entertainment – Special Appearances – Food – Plus More!
For the Kids:
– Toddler Town
– Kids Pavilion
– Kids Only Prize Giveaways
– Special Appearances & Photo
– "Get Active" Dance Classes & Exercise Activities
– Amazing Star Kids Awards – recognizing great kids in the community
– Over 30 Arts & Crafts, Activities, and Demonstrations
– Game Competitions
– And More!
For the Parents:
– Shopping
– Vendor Marketplace
– Parenting Resources
– Fast Kid Friendly Recipes
– Great Activities to do with Kids
– Rest Area Zones
– Exciting Kids Birthday Party Ideas
– And More!

The Location:
Los Angeles Convention Center (ALL INDOOR EVENT)
1201 S Figueroa St., Los Angeles, CA 90015

Stay Connected on the Latest Updates. Follow us!
Facebook  |  Twitter
DON'T MISS THE ACTION!
For additional information, Exhibitor, or Sponsorship Inquires visit website www.KidsExpoCA.com
or call (866) 931-8508
Enjoy and Attend Things to Do Sacramento

music
art
food
expos
party
family
Nearby hotels and apartments
LA Convention Center
1201 S Figueroa St, Los Angeles, 90015, CA, United States
1201 S Figueroa St, Los Angeles, 90015, CA, United States