Amour Cruel NYC Release Show
Thursday 14 September 2017 7:00 PM Thursday 14 September 2017 9:00 PM
Save
Saved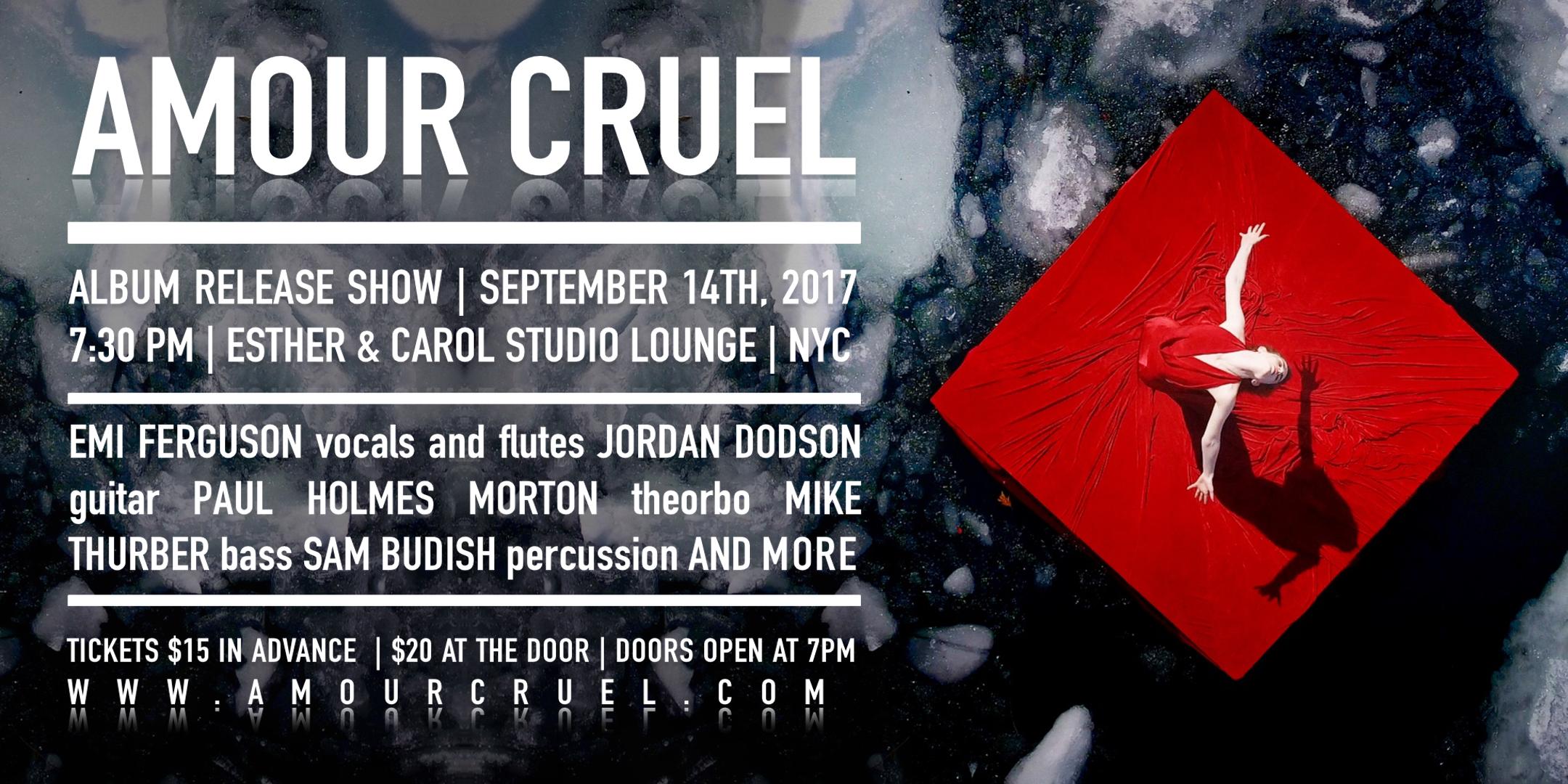 Last update 09/05/2018
48838
Join Emi and her band for the live release show of AMOUR CRUEL, in the new studio lounge space at Esther & Carol in New York City. 
ESTHER & CAROL Studio Lounge
146 Bowery, New York
Doors at 7pm, show at 7:30pm
Reinventing what it means to be "baroque pop", Amour Cruel is an album of pop, r&b, world infused songs that tell the timeless story of broken hearts and lost love. Fusing old and new instruments and styles, the album imagines what the court of Louis XIV would sound like if it were the home of top 40 radio today.  
EMI FERGUSON vocals and flutes
KARIM SULAYMAN vocals
JULIA GLENN violin
JORDAN DODSON guitars
PAUL HOLMES MORTON theorbo, lute, and baroque guitar
MIKE THURBER bass
SAM BUDISH percussion
and more...
Nearby hotels and apartments
Esther & Carol
146 Bowery, New York, 10013, NY, United States
146 Bowery, New York, 10013, NY, United States