Aligned Vision Board -ONLINE Class
COVID-19: many events have been canceled or postponed, please check with the organizer the event status.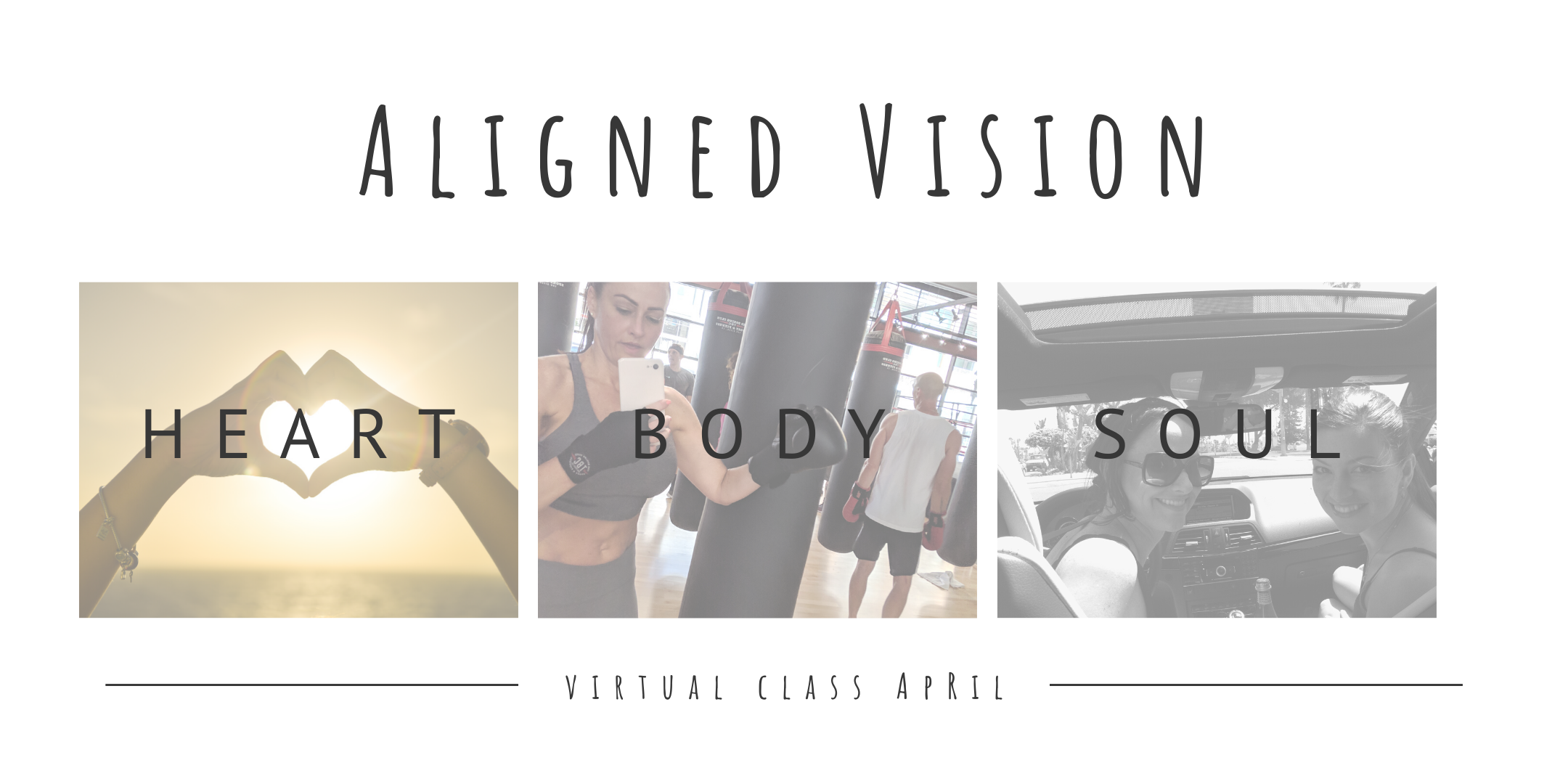 Image from eventbrite.com
---
An Aligned Vision Board is a way to connect to your vision and soul purpose. Anchor to your dreams and allow the magic of manifesting.
As someone who has created Vision Boards & manifested amazing results (car, house, company I build/sold, love)!!! I've learned it's more than just glueing a picture onto a poster board.
It's about discovering what the aligned version of your truly is. Connecting to what your heart, soul and body really wants.
My vision boards have helped me manifest buying a house in Southern California as a single mom to 3 boys. In the last recession, I created a multi six figure business (not online) and was able to sell it to a competitor that had been in the business for 40+ years. I've used it to create relationship, go on vacations, cars but most importantly to anchor into what I want.
It becomes really easy when we know how to create from a place of alignment.
For years, I've been teaching this in my 1:1 client sessions and group sessions!! Thanks to a stalker and a restraining order, I had been mostly top secret with my time & clients by referral only. But why not share all this goodness. NOW is a great time for all of us to rise up.
Diana F. San Diego "I want you to know that you have made an impact in my life. I never had really believed in a vision board until you and I met and now, I always have a 5 X 7 size vision board on my desk. I make changes to it when necessary, as some of the things have happened :) and I owe that to you. I recently bought a condo in April in my favorite building Downtown (which I had a photo of on my vision board). I closed some deals which I also had on my vision board... So, thank you"
ESPECIALLY now in this new world an aligned purpose and vision is so important- so I'm feeling called to lead an ALIGNED VISION BOARD CREATION CLASS to give you the space you need to intentionally define your dreams and create a Vision Board that will effortlessly attract your aligned life.
::DETAILS::
Will you join us? Link to the online class will be sent after you register. Grab a guy/girlfriend and join me:
CLASS ONE: Apr 7th at 6p PST & CLASS TWO: April 10th at 6p
HERE'S WHAT YOU WILL GET
Clarity on what you really want.
Time to ask me questions Live in each session.
Space and time to map out your ideal outcomes in 4 areas of your life.
A strategy to clear out the natural goo that arises.
Tools and time to create your own powerful Aligned Vision Board.
Your very own Aligned Vision Board to effortlessly attract your ideal outcomes in the months ahead.
A half day of breathing room and dream-time.
*Note: because of the powerful work in our group time together (via Zoom now), there are 15 spaces available in ea class.
‍ ABOUT TONIA
I've been a coach in some capacity for the last 20 years. I've coached people to lose weight, gain weight, triple their income, increase income in their first quarter to more than they made the year prior, be available for love. Recently more focused on fitness but always secretly coaching 1-2 people that are referred to me.
[Jan 26 2020] "I use the worksheets every time I make a new board, it's SO helpful! That board I made with you in 2014 is still to this day the most successful one, and why i'm such a believer. —Adrian. Texas
LOOK FORWARD TO SEEING YOU!
Please download the workbook prior to the class. You can write in a journal to follow along or in the workbook.
2920 Views - 11/04/2020 Last update
la convention center your home virtual, ca, 90015, ca, us
---
Are you an event organizer?
Create events for free. They will be immediately recommended to interested users.
Create event
Nearby hotels and apartments
la convention center your home virtual, ca, 90015, ca, us
---
---
la convention center your home virtual, ca, 90015, ca, us
Event from
eventbrite.com
---
---
Are you an event organizer?
Create events for free. They will be immediately recommended to interested users.
Create event