Agave Spirits - Exploration of Tequila, Mezcal and More
Tuesday 22 January 2019 7:00 PM Tuesday 22 January 2019 10:00 PM
Save
Saved
Last update 23/01/2019
154222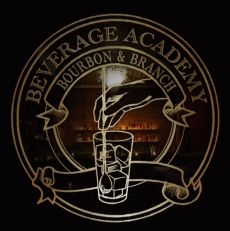 Agave based spirits (Mezcal and Tequila) are possibly the most mysterious and misunderstood of all the spirits on any back bar. On one hand, tequila it is the main component of what is arguably THE most popular cocktail in history, the Margarita. On the other hand, when served neat, or as the more popular 'shot', it is often the most feared of all the spirits.
Furthermore, the rapid expansion of available Tequila brands and the increased presence of the Mezcal category in the American market has only fueled misconceptions about both types of spirit.
This class serves to clear up many of the misunderstandings regarding these beautiful spirits. To do so we'll explain:
~ The defining differences between the agave spirit categories
~ How the categories have evolved over time
~ The whole process of how tequila has been made for over two centuries
~ What is Mexican government's Tequila Regulatory Council and the rules they enforce
~ We will discuss the subtle differences between tequilas and mezcal's from different parts of Mexico and explore the life of agave as it grows from rhizome to pina; and is distilled and aged from blanco to reposado, anejo and even extra anejo.
Of course along the way we will be drinking and having a good time while learning why tequila isn't just for 'shots' and wild times in Tijuana but is indeed one of the world's great spirits.
Your instructor Janice Bailon have been to dozens of distilleries throughout Mexico, and have a great passion for all agave spirits. Janice have spent time in Oaxaca, and now have a much deeper perspective and appreciation for fine Mezcals. He would love to share his thwealth of knowledge with you.
*Registration is non-refundable within 1 week of the class date.
*You will receive an email registration confirmation after making your purchase.
*Classes are for people aged 21 and over.
*Plan ahead for transport. Do not drink and drive.
*Discover spirits responsibly, please eat before you arrive.
GIFT CARDS
*If you have a Beverage Academy gift card contact
BevAcad@beverageacademy.com
*If you would like to purchase this class as a gift for someone you will have the option to add the recipients name to the class list after you make your purchase.
For further information please contact:
BevAcad@beverageacademy.com

culture
nightlife
courses
education
Nearby hotels and apartments
Bourbon & Branch
501 Jones Street, San Francisco, 94102, CA, United States
501 Jones Street, San Francisco, 94102, CA, United States
Event from
eventbrite.com