Affiliate Growth Conference Presented By Factory Forged
Wednesday 16 May 2018 9:00 AM Sunday 20 May 2018 3:00 PM
Save
Saved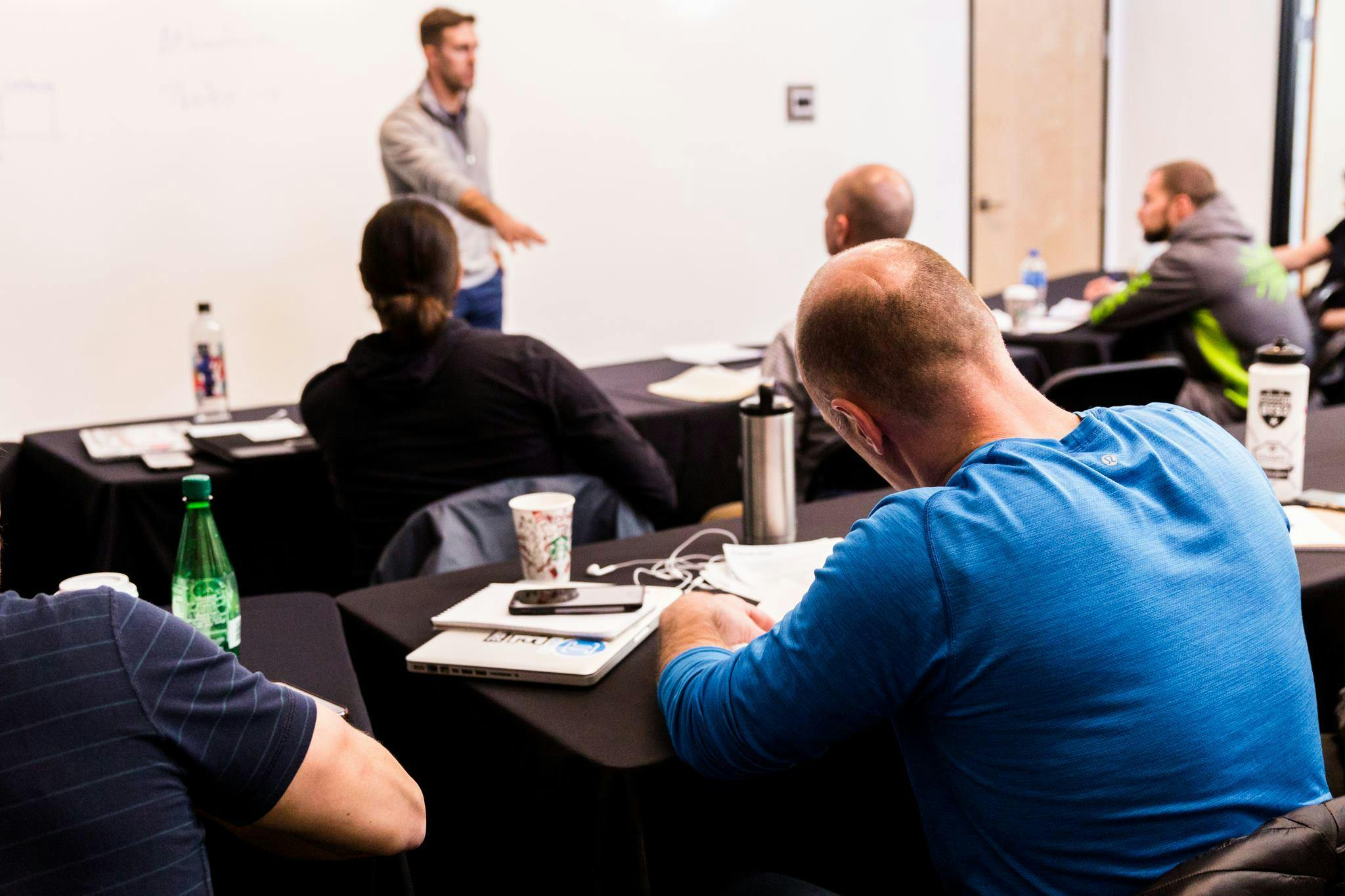 Last update 21/05/2018
1653
WARNING: The Affiliate Growth Conference Has Limited Seats...
BUILDING AN UNSTOPPABLE AFFILIATE  
We are looking for a  Affiliate Owners who want to LEARN, CREATE and IMPLEMENT Marketing, Sales and Client Service systems to Double their Membership and Revenues in 2018.
Why The Affiliate Growth Conference Is The Perfect Event You Need To Break Through The Glass Ceiling!
My name is John Swanson, and a few years ago we started 'Factory Forged', where we work closely with 30 affiliates (and ONLY 30 at a time) to help them dramatically grow their gym. The Goal of our VIP Group, is to help Affiliate Owners learn, create and implement our proven Business Pillars Blueprints. These Blueprints are the foundation of business...priming it for growth.  
Since we can only take 30 people in the 'Factory Forged VIP Group' at any given time, and most members who get in don't leave, it's VERY rare that there are any openings. 
In order to help as many Affiliate Owners overcome their business obstacles to create their dream business we wanted to create an Annual event that could be accessible for everyone. 
We decided to create and host an Annual Affiliate Growth Conference, where we share the best business practices that are currently working in the market. We will spend two full days completely immersed in teaching essential skills and systems that you need to continue to thrive in any market. In the previous years this Summit Sold Out far in advance.
But... because all of our VIP clients want in as well, it leaves us only with a few remaining spots. You have a small window of opportunity to grab one of these coveted seats. Let me explain how it works (and what's in it for YOU!)
If you get seat into the 'Affiliate Growth Confernece', this is how it will work:
We will spend one full days teaching you our best practices and blueprints that we are currently using in our OWN AFFILIATES and our VIP Affiliates. These systems are not theory, they have been tested through the course of time and proven they can double any Affiliate in the market!  
DO YOU WANT TO LEARN HOW TO..
BUILD AN AUTOMATED MARKETING FUNNEL DESIGNED TO 10x LEADS
CREATE A SALES PROCESS THAT INCREASES CONVERSION & GROWTH
INCREASE & LENGTHEN THE CUSTOMER BUYING CYCLE TO GROW ACV
HIRE A TEAM & DEVELOP COMPANY CULTURE OF OWNERSHIP MINDSET  
AND... THIS IS ONLY THE START!
#1 - Why Building Value Needs To Be Your First Goal...
#2 - Architecting Client Relationship To Ensure Success... 
#3 - Secrets To Generate New Prospects In The Most Difficult Markets...
#4 - How To On-Board Clients To Ensure They Become Raving Fans...
#5 - How Systems And Processes Ensure You Work On Things You Love...
ONCE YOU HAVE THOSE ANSWERS WE THEN CAN FOCUS ON...
#6 - How and when to hire or outsource (and what positions to hire at each stage)…
#7 - Which key metrics to track and report at each stage (and how to know what action to take, based on what your metrics are showing you)…
#8 - How to know when to hand off your role as GM/Head Coach so that you can transition your business for larger growth…
#9 - How to establish a mission and vision for your company…
#10 - How to get your Affiliate to stand out in a saturated market...
#11 - Yearly planning and revenue forecasting (this simple step can boost monthly revenue by $2-10k)
#12 - How to manage projects to ensure you meet deadlines...
#13 - How to maintain your level of Customer Service as your membership grows from 100, 200, 300 and beyond...
#14 - How to set up appropriate compensation for your team (and how your pay structure currently could be hurting your growth)…
culture
trade shows
business
conventions
Nearby hotels and apartments
300 14th Ave E
300 14th Avenue East, Sartell, 56377, MN, United States
300 14th Avenue East, Sartell, 56377, MN, United States