The 360 Movement Lab With by Amber Ryan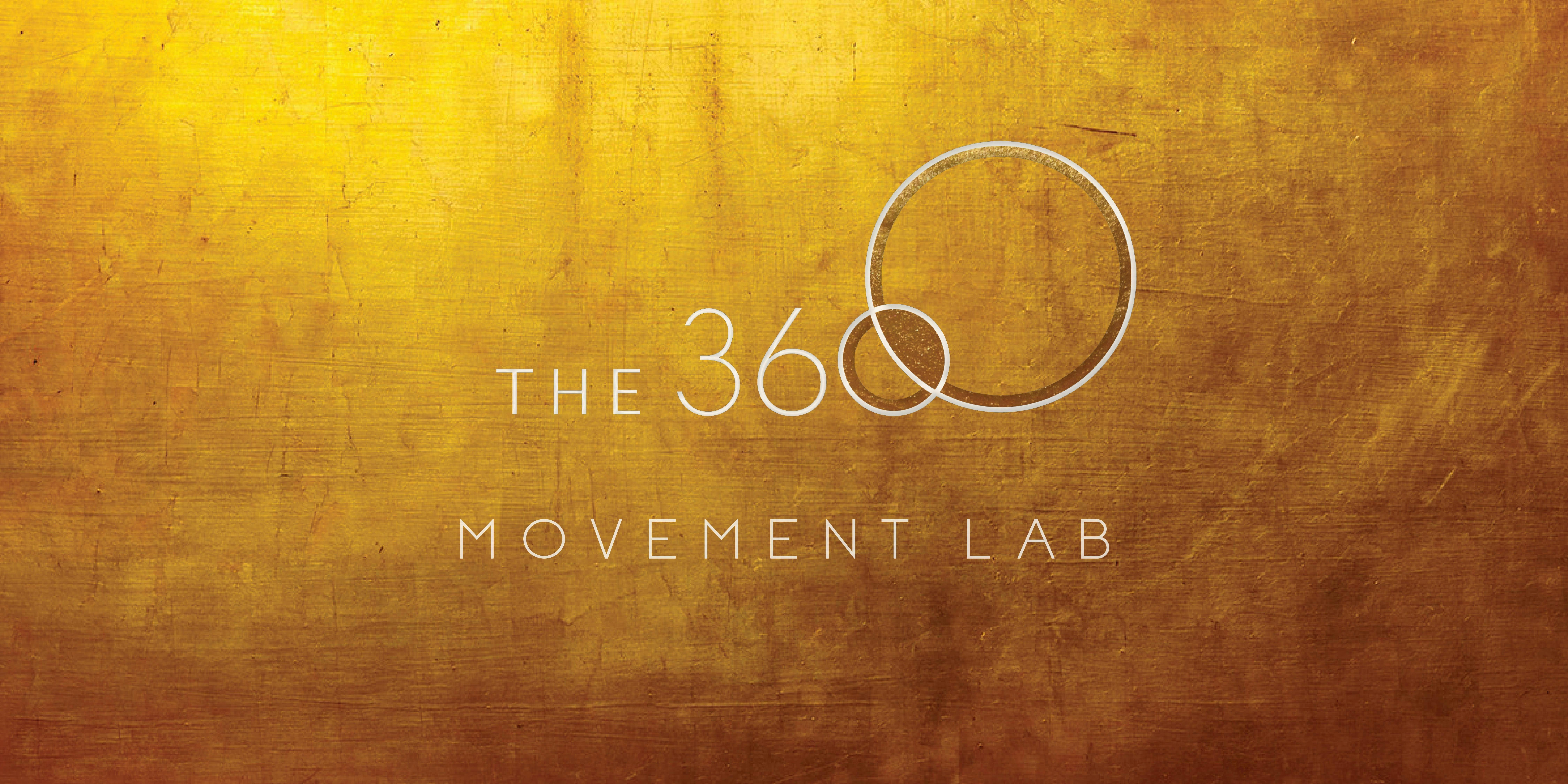 Image from eventbrite.com
Wednesday 23 October 2019
---
Discover a perspective-changing embodiment process designed to bring out your optimal potential with somatic and sonic guide Amber Ryan. Experience movement and dance as an opening of your awareness in physical and energetic form.
Throughout this lab we will:
• Practice Radical Embodiment and Presence
• Open awareness of self and environment
• Enhance our ability to see and be seen
• Step out into the unknown to meet our edge and evolution
• Move with polarities of self to remember wholeness
• Develop our human potential
Join Amber Ryan and a circle of humans to enter into a 360 perspective. Housed in wholeness and rooted in the dynamic power of the dance, challenge yourself to take the lead in your life, and become part of the rise in the ever-changing human consciousness.
---
Lab Guidelines :
Please arrive early / on time to each each class. Class starts promptly at 7pm and ends at 9pm. Doors open at 6:45 and close at 7:15. If you have registered for the class and you are not in the room by 7:15 your spot will be given away to a mover on the waitlist. Your presence is requested for the entirety of the class.
This class sells out each week and pre-registration is important. If we have walk-in tickets available they will be given on a first come first served basis, so please arrive early. Waitlist people will be invited in if there is availability at 7:15 pm.
We do not offer refunds or transfers to other classes. If you would like to transfer your ticket to another dancer, you must orchestrate that yourself.
We invite you to arrange to car pool to each session. We are dedicated to staying engaged in the global action that is collectivley and individually imperative in combatting the climate crisis. That this opportunity to meet some new in the community. Parking is also limited at StarHouse
---
The 360 Emergence Guidelines :
No previous experience necessary. All levels of practice welcomed. New and seasoned students both will be taught with rigor.
Arrive to each session dressed to move and sweat, with your water bottle full.
Enter the space in silence and remain so throughout the class. Organic sounds are welcome.
Be aware that we are going to sweat and the intensity level will rise and fall throughout class. If you become overwhelmed simply slow down, return to your breath, and feel your feet on the ground.
No lifts or weight-giving contact dance during the session.

Please keep your eyes softly open for the majority of the practice.
Please respect the physical and energetic space of each mover on the floor.
Be aware that this is a sober event.
Be aware that this is an adult only event.
---
StarHouse Guidelines
Please turn cell phones OFF or leave them in the car. No cell phones are allowed in the dance space.
Once the session has begun, please do your best to stay in the space. Constant entering and exiting can be a distraction.
For your safety we do not allow open containers or glass containers in the space.
Please leave it to us to regulate the air flow. Do not open any windows or doors.
Refrain from perfumes. Please do not apply essential oils right before entering the space.
If you are allergic to Palo Santo, Sage or Sweetgrass, please let our hosts know upon arrival.
Please refrain from standing on the benches and respect the poles as they are delicate.
No toe nail polish - if you have it on, please tape your toes as nail polish damages the floors.
In order to protect the potency of this space we ask that you use the restroom outside of the standing stones surrounding the building.
No chewing gum
---
Biography
Amber Ryan is an international movement-meditation teacher and DJ. She guides people on transformative journeys through movementand music. Her crystalline delivery helps quiet the mind so the body wisdom can speak, calling forth our innate wholeness, power and freedom.
With a great love of music, she weaves powerful soundscapes inviting us into refined contact with our emotional intelligence, our conscious awareness and our inter-connection to the world around us.
Amber is the co-founder of The 360 Emergence along with Kate Shela. She facilitated the 5Rhythms® for 10 years, has a Bachelors in Theatre, was a professional actress and dancer, has taught at Omega Institute, Eileen Fisher Learning Lab, Wanderlust Festival, Lead with Love Conscious Business Summit, Envision Festival and many dance floors across the globe. Amber is thrilled to bring this new body of work, The 360 Emergence, to The StarHouse.
The 360: We create impeccable containers for ongoing lasting change through movement, energetics and sound. We walk the worlds between ordinary and non ordinary reality.
---
Thank You
Amber Ryan + The 360 Emergence Team
Please email Madison at The360Emergence@gmail.com if you need support
86 Views - 24/10/2019 Last update
The StarHouse
3476 Sunshine Canyon Drive, Boulder, 80302, CO, US
---
Are you an event organizer?
Create events for free. They will be immediately recommended to interested users.
Create event
Nearby hotels and apartments
3476 Sunshine Canyon Drive, Boulder, 80302, CO, US
---
---
The StarHouse
3476 Sunshine Canyon Drive, Boulder, 80302, CO, US
Event from
eventbrite.com
---
---
Are you an event organizer?
Create events for free. They will be immediately recommended to interested users.
Create event
Boulder

›