2nd FOOD & CULTURE FESTIVAL `A LA CARTE`
Sunday 30 July 2017 12:00 PM Sunday 30 July 2017 6:00 PM
Save
Saved
Last update 31/07/2017
71
A La Carte: Food & Culture Festival presented by NYHPC & Gran Pan Pan
The 2nd annual Food & Culture Festival will be held at Brooklyn Common, on Sunday, July 30th, 2017 is the first one of it's kind in NYC should showcasing the Caribbean and African Cuisine and culture
hosted by Dahved Levy of WBLS featured chefs include Corporate Executive Chef Patrick of BB King Bar & Grill Chef Natacha Gomez and cookbook author, Nadege Fleurimond. style show by Sabine's Hallway and musical entertainment by Bohio Music and Casym Steel Pan Band Some Food samples will be provided by vendors but all vendors will have big portions of their dishes available for purchase!
PURPOSE STATEMENT:
The NYHPC Food & Culture Festival exists to:
* showcase, promote, celebrate, and educate the community and visitors about Caribbean and African food & culture via a festival that everyone all ages can enjoy. There will live entertainment, DJs , and fun activities throughout the day in addition to the vast array of vendors selling all types of food and providing tasting samples of their products.

VENDORS WANTED: Food, Beverage, Jewelry, Fashion, & etc.
For Application & More details
Email: NYHPCinfo@gmail.com
Office #: 646-504-9093

This event will be a day full of fun the whole family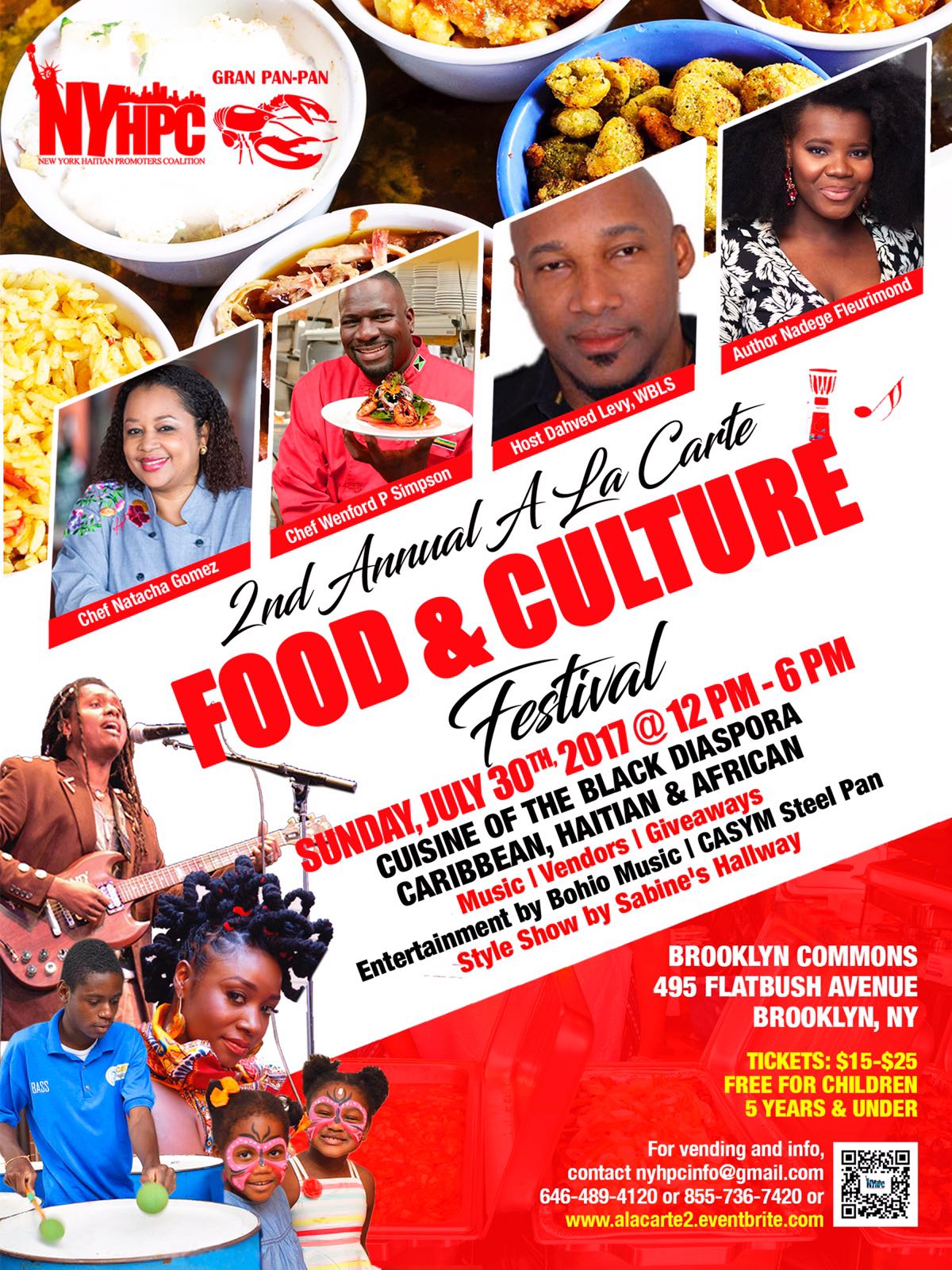 music
concerts
discos
culture
food
festivals
Nearby hotels and apartments
Brooklyn Commons
495 Flatbush Ave, Brooklyn, NY, United States
495 Flatbush Ave, Brooklyn, NY, United States
Event from
eventbrite.com